Analyzing Data with Microsoft Power BI
/
Thursday, 21 October 2021
/
Published in
Power BI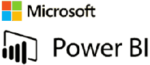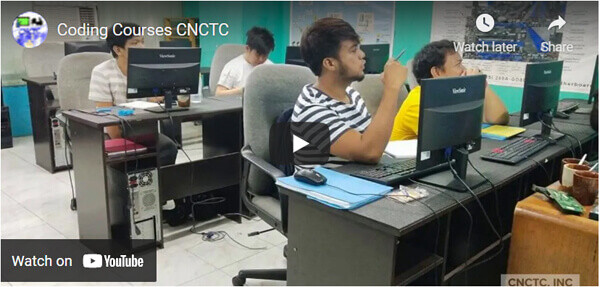 Key Features
3 days Instructor-Led Live Online Classroom
Webex Virtual Class for interactive near classroom experience
Access to Remote Lab PC for Hands-On activities
Unlimited Practice exams
In-House Microsoft Power BI Testing Facility
Integrated Courseware in the Learning Management System
Step by Step guide for challenging hands-on lab activities
Flexible Schedules – Both Weekdays and Weekends Classes
Get Trained by Power BI Expert Trainer with Over 15 Years of Industry Experience
No. 1 Training Center for Power BI Courses
E-learning Access for Pre-course and Post Training Support
Best Price Guaranteed for Power BI Courses
Key Features
3 days Instructor-Led Face to Face Classroom training
We are a TESDA Registered Training Center
Offering Flexible Schedules – Both Weekdays and Weekends Classes
Get Trained by Power BI Expert Instructor with Over 15 Years of Industry Experience
In-House Microsoft Power BI Testing Facility
No. 1 Training Center for Power BI Courses
We Guarantee Best Price for Power BI Courses
Key Features
Gain the technical skills needed in the workplace. 1 on 1 training is the best way to learn
Quickest way to master any of our course offerings.
Experience superb hands-on laboratory activities and unobstructed attention from your trainer.
Guaranteed to start the Training
In this Power BI course, you will learn about, and apply, the various methods and best practices that are in line with business and technical requirements for ingesting, modeling, visualizing and analyzing data using Microsoft Power BI. It covers accessing and processing data from a range of data sources including both relational and non-relational data and implementing proper security standards and policies across the Power BI spectrum including datasets and groups. It will equip you with the knowledge and skills to manage and deploy reports and dashboards for sharing and content distribution as well as build paginated reports within the Power BI service and publish them to a workspace for inclusion within Power BI.
After completing this course participants will be able to:
Ingest, clean, and transform data
Model data for performance and scalability
Design and create reports for data analysis
Apply and perform advanced report analytics
Manage and share report assets
Create paginated reports in Power BI
Exam DA-100: Analyzing Data with Microsoft Power BI - USD 90
This course is geared towards data professionals and business intelligence professionals who want to learn how to accurately perform data analysis using Power BI. This course is also targeted toward those individuals who develop reports that visualize data from the data platform technologies that exist both in the cloud and on-premises.
Understands core data concepts.
Knowledge of working with relational data in the cloud.
Knowledge of working with non-relational data in the cloud.
Knowledge of data analysis and visualization concepts.
Upon completion of the course, students will be qualified to be a data analyst and business intelligence professional
Analyzing Data with Microsoft Power BI Syllabus

Chapter 1: Get Started with Microsoft Data Analytics
Identify the different roles in the data space
Identify the tasks that are performed by a Data Analyst
Describe the Power BI landscape of products and services
Tour the Power BI Service
Chapter 2: Get Data in Power BI
Identify and retrieve data from different data sources
Understand the different connection methods and their performance implications
Optimize query performance
Resolve data import errors
Chapter 3: Clean, Transform, and Load Data in Power BI
Apply data shape transformations
Enhance the data structure
Profile and examine the data
Chapter 4: Design a Data Model in Power BI
Understand the basics of data modeling
Define relationships and their cardinality
Implement Dimensions and hierarchies
Create histograms and rankings
Chapter 5: Creating Measures using DAX in Power BI
Understand DAX
Use DAX for simple formulas and expressions.
Create calculated tables and columns
Build simple measures
Work with Time Intelligence and Key Performance Indicators
Chapter 6: Optimizing Model Performance
Understand the importance of variables
Enhance the data model
Optimize storage
Implement aggregations
Chapter 7: Creating Reports
Design a page layout
Select and add appropriate visualization type
Add basic report functionality
Add basic report navigation and interactions
Improve report performance
Design for accessibility
Chapter 8: Creating Dashboards
Create a dashboard
Understand real-time dashboards
Enhance the dashboard usability
Chapter 9: Create Paginated Reports in Power BI
Explain paginated reports
Create a paginated report
Create and configure a data source and dataset.
Work with charts and tables on the report.
Publish the report.
Chapter 10: Perform Advanced Analytics
Explore statistical summary
Use the Analyze feature
Identify outliers in the data
Conduct time-series analysis
Use the AI visuals
Use the Advanced Analytics custom visual
Chapter 11: Create and Manage Workspaces
Create and manage a workspace
Understand workspace collaboration
Monitor usage and performance
Distribute an App
Chapter 12: Manage Datasets in Power BI
Configure dataset refresh
Create and work with parameters
Manage datasets
Troubleshoot gateway connectivity
Chapter 13: Row-level Security
Understand aspects of Power BI security
Configure static and dynamic row-level
COURSE FEE
(₱18500) ₱ 14800
(USD385]) USD308
COURSE SCHEDULES

Call Us for more information
Tel: (+632) 8285-2936 / (+632) 8736-2032
Smart: 09993302327
Globe: 09776932556
GET STARTED
Request Course Quotation
Take advantage of CNCTC 's latest interactive Instructor-Led Live Online Training. Online Courses are delivered using WebEx to bring the classroom to your home or at your workplace and can be accessed directly on your own computer with an internet connection. By using Cisco's WebEx, and integrating our Computer lab facilities, we can provide a near-classroom experience remotely to your own location of choice. Register Now!