LPIC-1 Linux Professional Bootcamp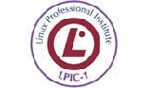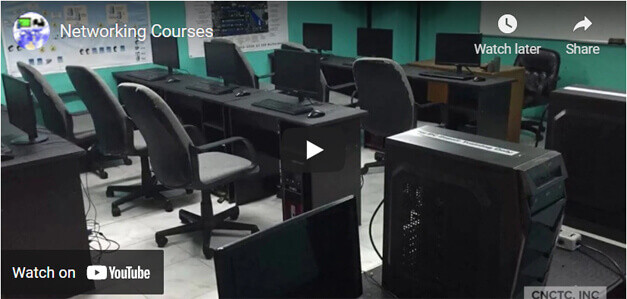 Key Features
5 days Instructor-Led Live Online Classroom
Webex Virtual Class for interactive near classroom experience
Access to Remote Lab PC for Hands-On activities
Unlimited Practice exams
In-House Linux LPIC Testing Facility
Integrated Courseware in the Learning Management System
Step by Step guide for challenging hands-on lab activities
Flexible Schedules – Both Weekdays and Weekends Classes
Get Trained by LPIC Linux Professional Certified Expert Trainer with Over 15 Years of Industry Experience
No. 1 Training Center for LPIC Linux Professional Courses
E-learning Access for Pre-course and Post Training Support
Best Price Guaranteed for LPIC Linux Professional Courses
Key Features
5 days Instructor-Led Face to Face Classroom training
We are a TESDA Registered Training Center
Offering Flexible Schedules – Both Weekdays and Weekends Classes
Get Trained by LPIC Linux Professional Certified Expert Instructor with Over 15 Years of Industry Experience
In-House Linux LPIC Testing Facility
No. 1 Training Center for LPIC Linux Professional Courses
We Guarantee Best Price for LPIC Linux Professional Courses
Key Features
Gain the technical skills needed in the workplace. 1 on 1 training is the best way to learn
Quickest way to master any of our course offerings.
Experience superb hands-on laboratory activities and unobstructed attention from your trainer.
Guaranteed to start the Training
This covers both the LPIC-1 Exam 101 and Exam 102 topics in a compressed version and is advisable for students with a background in Unix and Linux commands, basic networking, and fundamental concept of computer network services who wants to further expound their knowledge based on the Exam 101 and Exam 102 objectives. The students are also expected to do practice lab exercises outside class hours based on what has been discussed during the lesson.
WHAT YOU'LL LEARN
Familiarize Linux System design and architecture.
Deploy. install and maintain a Linux workstation
Install and setup X11 as a network client
Execute and work with Linux command line such as GNU and Unix commands
Manipulate and work with files and assign permissions
Apply system security
Perform maintenance tasks
Create and add users
Create backup and restore
Perform proper shutdown and reboot.
WHO SHOULD ATTEND
This LPIC Linux Administrator course is for organizations and individuals who are looking to manage, deploy, administer, configure and maintain a Linux Networks. It's perfect for individuals pursuing the LPIC Certification path and to Network administrators looking to pass the LPIC 1 exams.
CERTIFICATION EXAMS:
LPIC-1 Exam 101, Part 1 of 2, version 5.0- 140 USD
LPIC-1 Exam 102, Part 2 of 2, version 5.0- 140 USD
EMPLOYMENT OBJECTIVES
Upon completion of the course, trainees will be qualified to be a junior network engineer, Linux Network Administrator
COURSE CURRICULUM
LPIC 1 Syllabus
LPIC 101
Chapter 1: Performing Basic Linux Tasks
Identify the Linux Design Philosophy
Enter Shell Commands
Get Help with Linux
Chapter 2: Managing Users and Groups
Assume Superuser Privileges
Create, Modify, and Delete Users
Create, Modify, and Delete Groups
Query Users and Groups
Configure Account Profiles
Chapter 3: Managing Permissions and Ownership
Modify File and Directory Permissions
Modify File and Directory Ownership
Configure Special Permissions and Attributes
Troubleshoot Permissions Issues
Chapter 4: Managing Storage
Create Partitions
Manage Logical Volumes
Mount File Systems
Manage File Systems
Navigate the Linux Directory Structure
Troubleshoot Storage Issues
Chapter 5: Managing Files and Directories
Create and Edit Text Files
Search for Files
Perform Operations on Files and Directories
Process Text Files
Manipulate File Output
Chapter 6: Managing Kernel Modules
Explore the Linux Kernel
Install and Configure Kernel Modules
Monitor Kernel Modules
LPIC 102
Chapter 7: Managing the Linux Boot Process
Configure Linux Boot Components
Configure GRUB 2
Chapter 8: Managing System Components
Configure Localization Options
Configure GUIs
Manage Services
Troubleshoot Process Issues
Troubleshoot CPU and Memory Issues
Chapter 9: Managing Devices
Identify the Types of Linux Devices
Configure Devices
Monitor Devices
Troubleshoot Hardware Issues
Chapter 10: Managing Networking
Identify TCP/IP Fundamentals
Identify Linux Server Roles
Connect to a Network
Configure DHCP and DNS Client Services
Configure Cloud and Virtualization Technologies
Troubleshoot Networking Issues
Chapter 11: Managing Packages and Software
Identify Package Managers
Manage RPM Packages with YUM
Manage Debian Packages with APT
Configure Repositories
Acquire Software
Build Software from Source Code
Troubleshoot Software Dependency Issues
Chapter 12: Securing Linux Systems
Implement Cybersecurity Best Practices
Implement Identity and Access Management Methods
Configure SELinux or AppArmor
Configure Firewalls
Implement Logging Services
Back Up, Restore, and Verify Data
Chapter 13: Working with Bash Scripts
Customize the Bash Shell Environment
Identify Scripting and Programming Fundamentals
Write and Execute a Simple Bash Script
Incorporate Control Statements in Bash Scripts
Chapter 14: Automating Tasks
Schedule Jobs
Implement Version Control Using Git
Identify Orchestration Concepts
Chapter 15: Installing Linux
Prepare for Linux Installation
Perform the Installation
COURSE FEE
(₱18500) ₱ 14800
(USD385]) USD308
COURSE SCHEDULES

FAQ
How to become Linux LPIC Certified?
You earn the LPIC 1 Certification after passing two exams under LPIC 1. These exams are Exam 101 and Exam 102
What is the Exam Cost of LPIC 1 Certification?
The Exam cost for LPIC-1 Exam 101, version 5.0 is 140 USD and LPIC-1 Exam 102 version 5.0 is 140 USD.
Where to take the LPIC 1 Exam?
You can take this exam at any Authorized Pearson Vue Test Center. You can take your Exam at CNCTC, Inc if you are in the Philippines
Does LPIC 1 Certification expires?
Yes, You need to upgrade your certification after 5 years. Pass the upgrade exam to renew your certification
Call Us for more information
Tel: (+632) 8285-2936 / (+632) 8736-2032
Smart: 09073576583 / 09993302327
Globe: 09776468236 / 09776932556
GET STARTED
Request Course Quotation
Take advantage of CNCTC 's latest interactive Instructor-Led Live Online Training. Online Courses are delivered using WebEx to bring the classroom to your home or at your workplace and can be accessed directly on your own computer with an internet connection. By using Cisco's WebEx, and integrating our Computer lab facilities, we can provide a near-classroom experience remotely to your own location of choice. Register Now!