Microsoft Power BI Training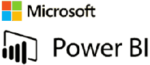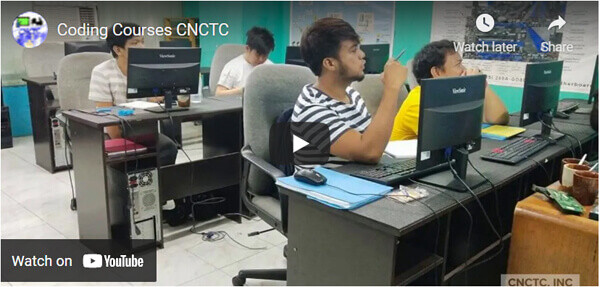 Key Features
3 days Instructor-Led Live Online Classroom
Webex Virtual Class for interactive near classroom experience
Access to Remote Lab PC for Hands-On activities
Unlimited Practice exams
In-House Microsoft Power BI Testing Facility
Integrated Courseware in the Learning Management System
Step by Step guide for challenging hands-on lab activities
Flexible Schedules – Both Weekdays and Weekends Classes
Get Trained by Power BI Expert Trainer with Over 15 Years of Industry Experience
No. 1 Training Center for Power BI Courses
E-learning Access for Pre-course and Post Training Support
Best Price Guaranteed for Power BI Courses
Key Features
3 days Instructor-Led Face to Face Classroom training
We are a TESDA Registered Training Center
Offering Flexible Schedules – Both Weekdays and Weekends Classes
Get Trained by Power BI Expert Instructor with Over 15 Years of Industry Experience
In-House Microsoft Power BI Testing Facility
No. 1 Training Center for Power BI Courses
We Guarantee Best Price for Power BI Courses
Key Features
Gain the technical skills needed in the workplace. 1 on 1 training is the best way to learn
Quickest way to master any of our course offerings.
Experience superb hands-on laboratory activities and unobstructed attention from your trainer.
Guaranteed to start the Training
This hands-on Power BI course will upgrade your skills in studying and getting data insights using Power BI. It covers Power BI service, Power BI Desktop and Excel integration. It teaches you how to effectively create and share impactful visualizations with others in your organization. You will learn how to get started with using Power BI powerful toolset and how to import data, create visualizations, and arrange those visualizations into reports. It includes Publishing Data in Excel among others.
ENTRY REQUIREMENTS:
Familiarity with data reporting. Basic computing knowledge.
EMPLOYMENT OBJECTIVES
Upon completion of the course, trainees will be qualified to be a data analyst, system analyst or IT systems manager.
Power BI Syllabus
Chapter 1: Power BI Service
Introduction to Tools and Terminology
Power BI Dashboard
Power BI Service Data
Dashboards Sharing and Reports
Chapter 2: Data with Power BI Desktop
Introduction to Power BI Desktop
Excel vs Power BI Desktop & Service
DirectQuery vs Import Data
Chapter 3: Power BI Modeling
Introduction to Power BI Modeling
Setup and Manage Relationships
Cardinality and Cross Filtering
Default Summarization & Sort by
Creating Calculated Columns
Creating Measures & Quick Measures
Chapter 4: Creating Measures using DAX in Power BI
Understand DAX
Use DAX for simple formulas and expressions.
Create calculated tables and columns
Build simple measures
Work with Time Intelligence and Key Performance Indicators
Chapter 5: Power BI Desktop Visualisations
Creating Visualisations
Conditional Formatting and Color
Sort Order
Scatter, Bubble Charts and Play Axis
Tooltips
Slicers, Timeline Slicers & Sync Slicers
Cross Filtering and Highlighting
Visual, Page and Report Level Filters
Drill Down/Up
Hierarchies
Constant Lines
Tables, Matrices & Table Conditional Formatting
KPI's, Cards & Gauges
Map Visualisations
Custom Visuals
Managing and Arranging
Create Reports
Design a Report
Custom Report Themes
Grouping and Binning
Bookmarks & Buttons
Chapter 6: Power BI Service Visualization Tools
Power BI Service Tools
Standalone Tiles
Data Driven Alerts
Chapter 7: Publishing and Sharing
Sharing Options
Publish from Power BI Desktop
Publish Reports to Web
Workspaces
Printing, PDFs and Exporting to PowerPoint
Export Data from a Visualisation
Chapter 8: Refreshing Datasets
Understanding Data Refresh
Personal Gateway
Replacing a Dataset
Chapter 9: Power BI and Excel
Publishing from Excel
Pin Excel Elements to Power BI
Analyze in Excel
Excel Publishing
Upload and Export to Power BI
COURSE FEE
(₱14500) ₱ 12500
(USD302]) USD260
COURSE SCHEDULES
Call Us for more information
Tel: (+632) 8285-2936 / (+632) 8736-2032
Smart: 09073576583 / 09993302327
Globe: 09776468236 / 09776932556
Request Course Quotation
Take advantage of CNCTC 's latest interactive Instructor-Led Live Online Training. Online Courses are delivered using WebEx to bring the classroom to your home or at your workplace and can be accessed directly on your own computer with an internet connection. By using Cisco's WebEx, and integrating our Computer lab facilities, we can provide a near-classroom experience remotely to your own location of choice. Register Now!