PC Networking and Administration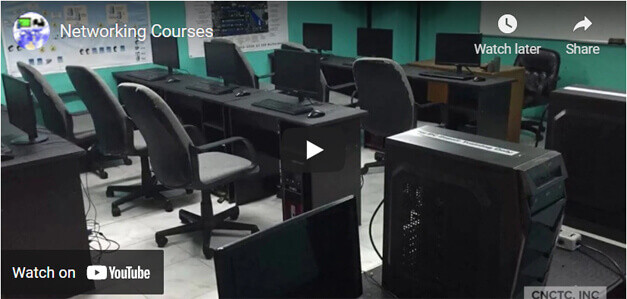 Key Features
5 days Instructor-Led Live Online Classroom
Webex Virtual Class for interactive near classroom experience
Access to Remote Lab PC for Hands-On activities
Unlimited Practice exams
Integrated Courseware in the Learning Management System
Step by Step guide for challenging hands-on lab activities
Flexible Schedules – Both Weekday and Weekend Batches
Get Trained by TESDA CSS Certified Expert Trainer with Over 15 Years of Industry Experience
No. 1 Training Center for TESDA CSS NCII Courses
E-learning Access for Pre-course and Post Training Support
Best Price Guaranteed for TESDA CSS NCII Courses
Key Features
5 days Instructor-Led Face to Face Classroom training
We are a TESDA Registered Training Center
Offering Flexible Schedules – Both Weekday and Weekend Batches
Get Trained by TESDA CSS NCII Trainer. Expert Instructor with Over 15 Years of Industry Experience
No. 1 Training Center for TESDA CSS NCII Courses
We Include Exam for TESDA CSS NCII in the Course Fee.
We Guarantee Best Price for TESDA CSS NCII Courses
Key Features
Gain the technical skills needed in the workplace. 1 on 1 training is the best way to learn
Quickest way to master any of our course offerings.
Experience superb hands-on laboratory activities and unobstructed attention from your trainer.
Guaranteed to start the Training .
This HANDS-ON training gives you the knowledge and skills to design, build, configure, and implement a Local Area Network. The training starts from the ground up, from planning to purchasing to designing and to cabling the network and configuring the network so that it will be up and running. This course also covers Administering a Windows Server 2012 Network It teaches you all you need to know to administer a Windows Network.
WHAT YOU'LL LEARN
Identify and configure computer network devices
Implement IPv4 and IPv6 protocols
Configure Network settings
Deploy, Setup and Install a Wired and Wireless Network
Setup and deploy Internet connection sharing
Cabling a Network
Crimping Straight through and cross over cable
Secure a Network
Manage and Administer a Network
Troubleshooting and diagnosing common network errors
WHO SHOULD ATTEND
This course is recommended for individuals seeking to pursue a career in Computer Networks. It's perfect for entry-level networking engineers, IT enthusiasts, and computer technicians who are looking to support, operate, and install computer networks.
CERTIFICATION EXAM
TESDA CSS NC II – Exam Fee: Php2,000
PREREQUISITE:
Basic knowledge in computer hardware and Computer operation.
EMPLOYMENT OBJECTIVES
Upon completion of the course, students will be qualified to be a Junior Network Staff, Network Administrator.
COURSE CURRICULUM
PC NETWORKING Syllabus
Module 1: Network Technology, Design, Setup, Cabling and Wireless LAN
Introduction to Local Area Network
Defining a Local Area Network
Application of PC Networking
Organization-wide computing
Workgroup computing
Resource sharing
Distance Learning
FTP and Web Access
Differentiating LAN, MAN and WAN
Network Standards
Network Operating Systems (NOS)
Characteristics of a NOS
Desktop Operating Systems (Client Operating System)
Understanding Network components for LAN connectivity 
Client for Microsoft Networks
Network Adapter
Network Protocol (TCP/IP)
File and Printer Sharing for Microsoft Networks
Configuring Network components
Installing Client for Microsoft Networks
Installing Network Adapter
Installing and configuring TCP/IP
Installing File and Printer Sharing for Microsoft Networks
Setting Workgroup names and Computer names
Common errors in building a Network
Solving Network Connection problems
TCP/IP Overview
Function of TCP/IP in a Network
Static and Dynamic IP Addresses
Class A, B, C and D
Differentiating IP address classes
Network ID's and Hosts
Choosing Private IP addresses
Assigning IP addresses
IP Subnetting
Subnetting Class A, B & C address
Defining Subnet Masks
Troubleshooting TCP/IP
Using Network utilities (ping, tracert, ipconfig, arp, nbtstat etc..)
INTERNET CONNECTION SHARING
Overview of the Internet
Internet Service Providers (ISP)
Requirements for Internet connection (DSL Modem, Tel. Line, ISP account)
Broadband Internet connection (Cable/DSL)
Cable and DSL internet connection setup
Common errors in connecting to the Internet
Solving common internet connection failures
Sharing Internet Connection using a ROUTER
Configuring a DSL Router
Managing IP address of DSL Router
Configuring the embedded DHCP server in the Router
Managing advanced features of the Router
Testing for internet connection of the network
Common Internet sharing problems
Solving Internet connection errors
NETWORK DESIGN AND CABLING
LAN Standards
Multi-LAN Networks and configuration
Backbone Designs
High-Speed LAN
Defining LAN requirements
Determining user needs
Network Hardware
Network Topology (Star, Bus, Ring and Tree)
Cabling the Network
Testing the Cable
Testing the Network
Post Installation operations
WIRELESS LAN SETUP AND CONFIGURATION
Configuring Wireless Access Point
Configuring and Connecting to Wireless Network
Common Wireless network errors
DIAGNOSING and TROUBLESHOOTING COMMON NETWORK ERRORS
No Network Access
Local Network can not connect to the internet
Unable to Connect to Printer Shares
Inaccessible Local Files
IP Conflicts
Slow Internet or Network Speed
Slow Application Response
Intermittent loss of network connection
NO Internet connection
Single Workstation Unable to Connect to network
Module 2 - Windows Server 2012 Network Administration
Install Windows Server 2012 R2
Features and Advantages of Windows Server 2012
Planning the Windows Server 2012 R2 Installation
Server Roles in Windows Server 2012 R2
Deciding Which Windows Server 2012 R2
Deciding on the Type of Installation
Installing Windows Server 2012 R2
Storage in Windows Server 2012 R2
Initializing Disks
Configuring Basic and Dynamic Disks
Storage Spaces in Windows Server 2012 R2
Configure Network Services
Configure a DNS
Introducing DNS
Understanding Servers, Clients, and Resolvers
Understanding the DNS Process
Configuring DNS
Installing DNS
Setting Zone Properties
DNS Forwarding 99
Manually Creating DNS Records
Configure a DHCP
Installing DHCP
Authorizing DHCP for Active Directory
Creating and Managing DHCP Scopes
Creating a New Scope in IPv4
Changing Scope Properties (IPv4 and IPv6)
Managing Reservations and Exclusions
Plan and Install Active Directory
Verifying the File system
NTFS
Verifying Network Connectivity
Understanding Domain and Forest Functionality
Active Directory Prerequisites
The Installation Process
Deploying Active Directory
Verifying Active Directory Installation
Using Event Viewer
Using Active Directory Administrative Tools
Testing from Clients
Configuring DNS Integration with Active Directory
Configure Windows Server 2012 R2
Understanding File Servers
Configuring File Servers
Sharing Folders
Making Active Directory Objects Available to Users
Configuring Permissions
Configuring Disk Quotas
Administer Active Directory
An Overview of OUs
The Purpose of OUs
Planning the OU Structure
Delegating Administrative Control
Applying Group Policies
Creating OUs
Managing OUs
Moving, Deleting, and Renaming OUs
Administering Properties of OUs
Delegating Control of OUs
Active Directory Objects
Understanding Groups
Moving, Renaming, and Deleting Active Directory Objects
Resetting an Existing Computer Account
Making Active Directory Objects Available to Users
Introducing Group Policy
Group Policy Objects
Implementing Group Policy
Creating GPOs
Managing Group Policy
Managing GPOs
Security Filtering of a Group Policy
Managing Network Configuration
Troubleshooting Group Policies
Managing Security
Managing Security and Permissions
Configuring User Account Control
Delegating Control of Users and Groups
Understanding Dynamic Access Control
Overview of Auditing
Implementing Auditing
Configuring Windows Firewall Options
Use Virtualization in Windows Server 2012
What Is Virtualization?
Hyper-V Installation and Configuration
Install the Hyper-V Role
Configure Hyper-V Settings
Managing Virtual Hard Disks
Configuring Virtual Machines
Creating and Managing Virtual Machines
COURSE FEE
(₱10500) ₱ 8500
(USD219]) USD178
COURSE SCHEDULES

Call Us for more information
Tel: (+632) 8285-2936 / (+632) 87362032
Smart: 09073576583 / 09993302327
Globe: 09776468236 / 09776932556
GET STARTED
Request Course Quotation
Take advantage of CNCTC 's latest interactive Instructor-Led Live Online Training. Online Courses are delivered using WebEx to bring the classroom to your home or at your workplace and can be accessed directly on your own computer with an internet connection. By using Cisco's WebEx, and integrating our Computer lab facilities, we can provide a near-classroom experience remotely to your own location of choice. Register Now!