MS-Word, Excel, Power point and Internet For Beginners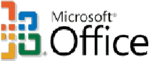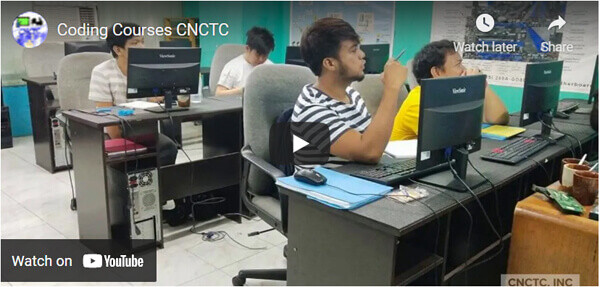 ---
Key Features
4 days Instructor-Led Live Online Classroom
Webex Virtual Class for interactive near classroom experience
Access to Remote Lab PC for Hands-On activities
Unlimited Practice exams
Integrated Courseware in the Learning Management System
Step by Step guide for challenging hands-on lab activities
Flexible Schedules – Both Weekdays and Weekends Classes
Get Trained by MS Office Expert Trainer with Over 15 Years of Industry Experience
No. 1 Training Center for MS Office Courses
E-learning Access for Pre-course and Post Training Support
Best Price Guaranteed for MS Office Courses
Key Features
4 days Instructor-Led Face to Face Classroom training
We are a TESDA Registered Training Center
Offering Flexible Schedules – Both Weekdays and Weekends Classes
Get Trained by MS Office Expert Instructor with Over 15 Years of Industry Experience
No. 1 Training Center for MS Office Courses
We Guarantee Best Price for MS Office Courses
Key Features
Gain the technical skills needed in the workplace. 1 on 1 training is the best way to learn
Quickest way to master any of our course offerings.
Experience superb hands-on laboratory activities and unobstructed attention from your trainer.
Guaranteed to start the Training
This course covers basic Microsoft Word, Microsoft Excel, Microsoft PowerPoint, and an overview of the Internet. Learn basic Microsoft Word, Microsoft Excel, Microsoft PowerPoint, and overview of the Internet. This course is designed specifically for absolute beginners. This will be your first step in learning how to use computers. Training is more on the actual implementation of MS Word, Excel, PowerPoint, and the Internet in making documents, spreadsheets, and presentations as well as browsing the internet.
COURSE OUTCOMES:
After the training students should be able to:
Create Documents, Spreadsheets and presentations.
Browse and surf the internet.
ENTRY REQUIREMENTS:
Zero (0) Computer knowledge. This is for Absolute Beginners
EMPLOYMENT OBJECTIVES
Upon completion of the course, students will be qualified to be an Office Secretary, Office Clerk, any job that requires print out of docs
MS-Word, Excel, Power point and Internet Syllabus
MODULE 1: MICROSOFT WORD
Lesson One: Getting Familiar With Microsoft Word
The microsoft word title bar
The microsoft word menu bar
Microsoft word toolbars
The ruler
Document view
Text area
Exiting microsoft word window
Shortcut keys
Lesson Two: Working With Files
Creating and Opening Documents
Saving Documents
Renaming Documents
Working on Multiple Documents
Close Document
Lesson Three: Working With Documents Files
Typing and Inserting Text
Selecting Text
Deleting Text
Inserting Text
Overtype
Formatting Toolbar
Format Painter
Undo
Lesson Four: More Microsoft Word Basic Features
Moving, Copying and Pasting Text
The clipboard
Columns
Drop-Caps
Autotext
Autocorrect
Spell and Grammar Check
Synonyms
Thesaurus
Lesson Five: Working With Paragraph
Space Before and Space After
Line Spacing
First-line Indent
Indentation
Alignment
Hanging Indent
Save File and Exit Microsoft Word
Lesson Six: List And Tab Keys
Bulleted numbered lists
Nested lists
Formatting lists
Tab keys
Lesson Seven: Graphics
Adding clip art
Add an image from a file
Editing a graphics
Autoshapes
Lesson Eight: Page Formatting
Page margins
Page size and orientation
Headers and footers
Page numbers
Printing
Lesson Nine: Tables
Creating a Table
Moving around a Table
Entering a Text into a Table
Selecting a Row and Bolding the Text
Right-Aligning Text
Adding a New Row to the End of the Table
Adding a New Row within the Table
Resizing the Columns
Adding a New Column to a Table
Sorting a Table
The Sum Function
Deleting a Column
Deleting a Row
Recalculate
Table Properties
Module 2: Microsoft Excel
Lesson One: Entering Text And Numbers
The microsoft excel window
Moving quickly around the microsoft excel worksheet
Selecting cells
Entering data
Editing s cell
Changing a cell entry
Wrapping text
Deleting a cell entry
Saving a file
Closing microsoft excel
Lesson Two: Formatting Text And Performing Mathematical Calculations
Choosing a Default Fonts
Adjusting the Standard Column Width
Cell Alignment
Adding Bold, Underline, and Italic
Changing the Font, Font Size, and Font Color
Working with Long Text
Changing a Single Column Width
Moving to a New Worksheet
Setting the Enter Key Direction
Making Numeric Entries
Performing Mathematical Calculations
The autosum Icon
Automatic Calculation
Formatting Numbers
More Advance Mathematical Calculations
Cell Addressing
Deleting Columns
Deleting Rows
Inserting Columns
Inserting Rows
Creating Borders
Merge and Center
Adding Background Color
Using Auto Format
Saving your File
Closing Microsoft Excel
Lesson Three: Numbers And Mathematical Calculations
Reference operators
Functions
Typing a function
Calculating an average
Calculating min
Calculating max
Calculating count
Filling cells automatically
Printing
Print preview
Saving your file
Closing microsoft excel
Lesson Four: Creating Charts
Creating a Column Charts
Changing the Size and Positions of a Chart
Saving you File
Closing Microsoft Excel
Module 3: Microsoft Powerpoint
Lesson One: The Microsoft Powerpoint Screen
Microsoft powerpoint Title Bar
Microsoft powerpoint Menu Bar
Standard And Formatting Toolbars
Rulers
Placeholders
Status Bar
Outline Tab
Slides Tab
View Buttons
Drawing Toolbar
Common Task Button
Task Pane
Vertical Splitter Bar
Minimize Button
Maximize/Restore Button
Close Button
Lesson Two: Powerpoint Overview
Create new slides
Change you slides
Apply a design template
Correct spelling
Sorter view
Run your powerpoint slide show
Print your slides
Lesson Three: Creating Your First Powerpoint Presentation
Create a Title Slide
Insert a New Slide
Create a Hierarchy
Apply a Design Template
Outline and Slides Tab
Slide Sorter View
Run your Slide Show
Print your Slides
Print your Slides as a Handout
Module 4: Internet Basics
Title bar
Menu bar
Tool bar
Backward/forward icon
Stop& refresh icon
Address bar
Create Yahoo Email account
Create Gmail account
Sending Email using Yahoo Mail
Sending Email using Gmail
Sending Email using MS Outlook
COURSE FEE
(₱8500) ₱ 6500
(USD178]) USD 122
COURSE SCHEDULES

FAQ
What MS Office version to use in the training?
Microsoft Office 365 and MS Office 2019
How do I become MS Office Certified?
You need to pass the MOS Certification exam to become MS Office certified
Where to take the MS Office Exam?
You can take the Microsoft Office Specialist exams at any Certiport Pearson Vue Authorized Test Center
Call Us for more information
Tel: (+632) 8285-2936 / (+632) 8736-2032
Smart: 09073576583 / 09993302327
Globe: 09776468236 / 09776932556
GET STARTED
Request Course Quotation
Take advantage of CNCTC 's latest interactive Instructor-Led Live Online Training. Online Courses are delivered using WebEx to bring the classroom to your home or at your workplace and can be accessed directly on your own computer with an internet connection. By using Cisco's WebEx, and integrating our Computer lab facilities, we can provide a near-classroom experience remotely to your own location of choice. Register Now!