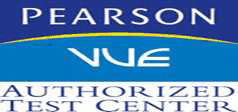 CNCTC is one of the most reliable Authorized PearsonVue testing centers in Metro Manila.
Our testing booths are equipped with desktop computers with 22″ Wide Screen LED Flat Panel Monitors and powered by quad-core Intel and AMD processors, Kingston 4 gig of Physical memory with an ergonomic keyboard and optical mouse alongside noise-canceling earmuffs in a clean and quiet environment. Our testing administrators are courteous, knowledgeable, responsive and professional.
Our Testing Center is open Monday to Friday from 10 am to 5 pm and Sat and Sun 10 am to 3 pm. We are close on Regular and Special Holidays of the year.