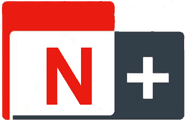 Be COMPTIA Certified and prepare yourself in becoming a competent IT professional. It is perfect for today's and tomorrow's IT challenges.
COMPTIA has their latest certification N10-007: CompTIA Network+ Certification Exam, their Exam Price is 179 USD.
CNCTC is an Authorized Pearson Vue Testing Center that can deliver different certification exams given by COMPTIA, Microsoft, and others. We are welcoming you to take your certification Exam at CNCTC. Our testing staff is very approachable, responsive and easy to deal with. We are pleased to assist you in conducting your certification testing registration.
Aiming for a productive year? Please visit CNCTC and be certified!
[crp]