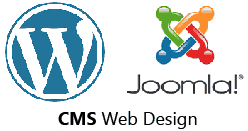 CNCTC gives an opportunity for aspiring individuals to become Professional Web Site Developer and gain the necessary knowledge and skills for creating, designing, publishing and maintaining websites using WordPress, Joomla and Drupal CMS.
One way to become a Professional Web Designer is to get Hands-On training in Web design and development. CNCTC conducts hands-On training in Web Site development such as Web Design using WordPress, Web Design with Drupal CMS and Web Design with Joomla CMS
Validate your understanding of website design and development, and prove the process of business online and manage the technical issues associated with constructing a web site running in WordPress Joomla or Drupal Software.
We are working to support aspiring Web professionals to keep web-related occupational classifications up to the present.
[crp]