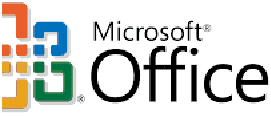 Are you looking to improve and build your knowledge in Microsoft Office skills for work, new career prospects or whether you are looking to expand your skills for personal use? Why not consider enrolling in one of our leading hands-on training the MS Word, Excel, PowerPoint and Internet. In this course, you will learn how to modify the programs to fit your needs, discover saving key tools and shortcuts in MS Word, Excel and PowerPoint that will make your life easier no matter what your work requires.
MS OFFICE programs are used by almost every company worldwide that gives you an edge in any IT job industry. Our Instructors used simple wording that is easy to comprehend and you will discover some points that you haven't practiced, quite useful and faster to apply at your work.
CNCTC will give comprehensive, useful guide and fulfill the needs of participants and bring confidence in them as well as increase their productivity in convenient and effective training at an affordable cost. In addition, this course will be beneficial for your career even in your everyday life. All you need to do now is Register and browse our Computer Short Course Program.
[crp]