MySQL Database for Beginners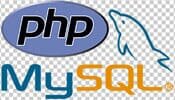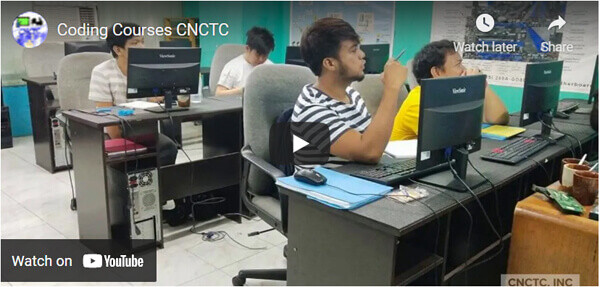 Key Features
4 days Instructor-Led Live Online Classroom
Webex Virtual Class for interactive near classroom experience
Access to Remote Lab PC for Hands-On activities
Unlimited Practice exams
Integrated Courseware in the Learning Management System
Step by Step guide for challenging hands-on lab activities
Flexible Schedules – Both Weekdays and Weekends Classes
Get Trained by MySQL Database Expert Trainer with Over 15 Years of Industry Experience
No. 1 Training Center for MySQL Database Courses
E-learning Access for Pre-course and Post Training Support
Best Price Guaranteed for MySQL Database Courses
Key Features
4 days Instructor-Led Face to Face Classroom training
We are a TESDA Registered Training Center
Offering Flexible Schedules – Both Weekdays and Weekends Classes
Get Trained by MySQL Database Expert Instructor with Over 15 Years of Industry Experience
No. 1 Training Center for MySQL Database Courses
We Guarantee Best Price for MySQL Database Courses
Key Features
Gain the technical skills needed in the workplace. 1 on 1 training is the best way to learn
Quickest way to master any of our course offerings.
Experience superb hands-on laboratory activities and unobstructed attention from your trainer.
Guaranteed to start the Training
Learning MySQL is the most important step in getting a career in web programming. It is one of the most used database management system in the internet. This course covers the basics in mastering MySQL Database. The knowledge and skills you learn in this course will help you build a MySQL database-driven websites
CERTIFICATION:
Training Certificate will be provided after completing the training
ENTRY REQUIREMENTS:
No Required prerequisite but should be able to use keyboard and mouse and knows how to manipulate files such as creating, saving, moving and renaming files
COURSE OUTCOME:
After completing this course you will learn how to:
Install MySQL database
Create a database from scratch
Learn all basic syntax of MySQL
Create database tables
Insert data in tables
Update database
Delete data in database
Manage Database tables
EMPLOYMENT OBJECTIVES
Upon completion of the course, trainees will be qualified to be a database administrator, database developer or database architect
MySQL Database Syllabus
Introduction to MySQL Database
Data model
Relational Model
Relational Keys
Integrity Constraints
Introduction of MySQL
Why MySQL?
Working with MYSQL Using PhpMyadmin
MySQL Installation
Types of tables
Datatypes and attributes
Security
Users
SQL: DDL
CREATE
ALTER
DROP
TRUNCATE
SQL: DML
INSERT
UPDATE
DELETE
SELECT
SQL: DCL
COMMIT
ROLLBACK
JOIN
SUBQUERY
ASSESSMENT EXAM
COURSE FEE
(₱16500) ₱ 14500
(USD330]) USD290
COURSE SCHEDULES

Call Us for more information
Tel: (+632) 8285-2936 / (+632) 8736-2032
Smart: 09073576583 / 09993302327
Globe: 09776468236 / 09776932556
Request Course Quotation
Take advantage of CNCTC 's latest interactive Instructor-Led Live Online Training. Online Courses are delivered using WebEx to bring the classroom to your home or at your workplace and can be accessed directly on your own computer with an internet connection. By using Cisco's WebEx, and integrating our Computer lab facilities, we can provide a near-classroom experience remotely to your own location of choice. Register Now!