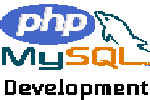 PHP is one of the best and powerful scripting languages used in developing server-side applications. You can build dynamic websites using PHP programming.

MySQL is an open-source database that is widely used in the world. It is one of the most famous databases in the entire World Wide Web. It is used by almost all Internet Service Providers and Web hosting Servers worldwide.
The need for PHP and MySql programmers has risen the past few years and it will continue to do so as long as the internet is alive.

Dynamic Websites on the Internet are written using ASP Active Server Pages or PHP and MySQL.
PHP and MySQL programmers are earning a lot better than any other programmers because the demand for PHP programmers is high. Almost all of the websites on the internet are dynamic sites. It is a database-driven site where you can transact online

Programmers who want to shift to PHP programming can do so with ease. There are lots of PHP training centers here in the Philippines where you can use as training grounds in building your own PHP driven sites.

Before you embark on finding PHP training centers you should consider these things before you enroll in PHP and MySQL programming course.

1. Look for someone offering Quality and Affordable Training for PHP and MySQL. You don't need to spend an unreasonable amount of money on your training. Try to check the course outline of the course and compare it to other training centers.

2. Look for training centers that have competent and expert trainers with extensive years of experience in building websites using PHP and MYSQL.

3. Ensure that the training facilities and computers for the training meet the requirements to run a Linux Server as well as PHP programming language and MySQL database

4. PHP and MySQL training center should have substantial years of experience in offering PHP and MySQL programming course.

If you found all the above things to know in a PHP training center than do not hesitate to enroll for their short course because I am pretty sure you will become an expert PHP programmer

You can visit this site PHP and MySQL Training Center and see if it has all the qualities of a good
[crp]