PowerShell Scripting Course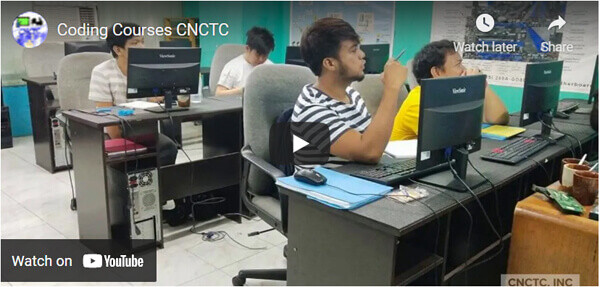 Key Features
4 days Instructor-Led Live Online Classroom
Webex Virtual Class for interactive near classroom experience
Access to Remote Lab PC for Hands-On activities
Unlimited Practice exams
Integrated Courseware in the Learning Management System
Step by Step guide for challenging hands-on lab activities
Flexible Schedules – Both Weekdays and Weekends Classes
Get Trained by PowerShell Scripting Expert Trainer with Over 15 Years of Industry Experience
No. 1 Training Center for PowerShell Scripting Courses
E-learning Access for Pre-course and Post Training Support
Best Price Guaranteed for PowerShell Scripting Courses
Key Features
4 days Instructor-Led Face to Face Classroom training
We are a TESDA Registered Training Center
Offering Flexible Schedules – Both Weekdays and Weekends Classes
Get Trained by PowerShell Scripting Expert Instructor with Over 15 Years of Industry Experience
No. 1 Training Center for PowerShell Scripting Courses
We Guarantee Best Price for PowerShell Scripting Courses
Key Features
Gain the technical skills needed in the workplace. 1 on 1 training is the best way to learn
Quickest way to master any of our course offerings.
Experience superb hands-on laboratory activities and unobstructed attention from your trainer.
Guaranteed to start the Training
ABOUT THE COURSE:
PowerShell Scripting Course covers the basics and advanced PowerShell features and cmdlets. It is designed for all those who are new to PowerShell as well as for system admins who are looking to automate daily network tasks. It covers a broad range of topics from CMDLETS to Control Flow, String Manipulation, Advanced functions, different operations, conditional logic, loops, parameter splatting, parameter sets, writing event logs, WMI classes among others
ENTRY REQUIREMENTS:
EMPLOYMENT OBJECTIVES
Upon completion of the course, trainees will be qualified to be a network engineer, network administrator
PowerShell Scripting Syllabus
Chapter 1: PowerShell Basics
Introduction to Powershell
Downloading Powershell
Execution Policy
Array Hashes Variable
Powershell Sessions
Administrative Tools
Powershell for windows
Chapter 2: Powershell Scripts
WMI NET Primer
Powershell Msdeploy
Powershell CSV
Run Powershell Script
Powershell Advantages
Chapter 3: Powershell Cmdlets
Cmdlets Get Help
Cmdlets Get Command
Powershell Get Member
Cmdlets Get PSDrive
Poweshell Commands
Differences in V2 And V3
Cbt
Powershell Parameters
Output Format Command
Pass Argumets
Chapter 4: Programming with Powershell
Cmdlets
Formatting Output
Powershell Vs Cmd
Debug
Error Exceptions
Trace
Versatility of Powershell
Chapter 5: Functions and Loops
If Else
Array Hashes Variable
Foreach
Functions
File System
String
Regular Expressions Use in Powershell
Powershell Language
Powershell Processing Text
COURSE FEE
(₱14500) ₱ 12500
(USD302]) USD260
COURSE SCHEDULES

Call Us for more information
Tel: (+632) 8285-2936 / (+632) 8736-2032
Smart: 09073576583 / 09993302327
Globe: 09776468236 / 09776932556
Request Course Quotation
Take advantage of CNCTC 's latest interactive Instructor-Led Live Online Training. Online Courses are delivered using WebEx to bring the classroom to your home or at your workplace and can be accessed directly on your own computer with an internet connection. By using Cisco's WebEx, and integrating our Computer lab facilities, we can provide a near-classroom experience remotely to your own location of choice. Register Now!