Python Programming for Intermediate Level

COURSE DURATION : 30 Hours
COURSE DESCRIPTION :
This course is designed for students who took the Python programming for Beginners course. It brings you to the next level of python programming. This will further enhance your programing skills in python. You will also learn how python can be integrated with other languages.
COURSE LEVEL: Intermediate
COURSE DELIVERY: Instructor-led, classroom/laboratory-delivery learning model with structured hands-on and minds-on activities and laboratory activities.
ENTRY REQUIREMENTS: Basic knowledge of Python Programming is required for this cours. Suggested course to take Python Programming for Beginners
CERTIFICATION: Training Certificate will be provided after completing the training
COURSE OUTCOME:
After completing this course you will learn how to:
Create Functions & Class
Learn Exceptions Handling in Python
Learn Data Structures and Regular Expressions
Use Django the widely used framework on python
Embed Python in another languages
Functions & Class Creation in Detail
Define Functions Parameters
Function Documentation
Keyword and Optional Parameters
Passing Collections to a Function
Variable Number of Arguments Scope
Functions – Passing Functions to a Function map filter
Mapping Functions in a Dictionary
Lambda
Modules
Concepts of Overriding, Overloading, Inheritance
Polymorphism and encapsulation
Exceptions Handling in Python
Errors Handlings
Runtime Errors
Exception Model
Exception Hierarchy
Handling Multiple Exceptions
Raise, Assert
Data Structures, Range
List Comprehensions
Nested List Comprehensions
Generators
Regular Expressions
Simple Character Matches
Special Characters
Character Classes, Quantifiers
Dot Character
Greedy Matches, Grouping
Matching at Beginning or End
Match Objects
Substituting
Splitting a String
Django framework for python
Embedding Python in another languages
TRAINEE FEEDBACKS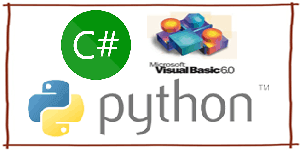 [testimonials category="programming-languages" paging="1″]
[crp]