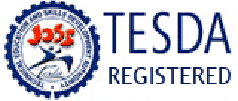 Most of us are aware that the call center industry here in the Philippines is still growing. Call centers here in our country mostly caters to customers outside the country. As we normally see, call centers are always open for hiring. There are only two things that you need to possess to be hired.
First, you need to be computer literate. Second, you must be fluent in English. They don't need college graduates, certifications or whatsoever. If you have the skills in English, you have a big chance of being hired. But most of you might be asking why do graduates even end up being an agent instead of applying for a job connected to their fields? In this article, I'll be explaining some reasons why graduates even prefer being an agent.
Training with pay – If you'll be hired, they will train you for a couple of months but the good thing here is that while training, the company is still paying you. This is a very good idea that was implemented by call center companies.
Low salaries – As we all know, salaries here in the Philippines is not that good even if you're already a graduate. In working in a call center, you can get 20k or more depending on your performance. This is one of the reasons why even graduates prefer working as a call center agent.
Benefits – Most call center companies offer good benefits and incentives. They usually give health benefits which is very good. They also give additional privileges especially if the call center has tie-ups with other companies. They usually use this to attract applicants to work for them. There are also freebies in some call centers.
Early promotion – In a call center, you can easily be promoted if you deserve to be. Not unlike in other companies, you worked for years but promotion is not available. When prompted, you're also going to get an increase in salary.
Signing bonus – This is one of the most effective ways of attracting applicants. They will instantly give you a certain amount of money if you will be hired.
Being a call center agent is never easy but with the amount of money that you're earning, it might be already worth it. We can't blame those graduates who work as an agent instead of looking for a job related to his/her course because as an agent, you earn well. We work to live, we work for money.
[crp]