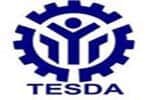 CNCTC is a TESDA registered training center that equips students with the skills to become a Computer technician. Passing the TESDA CSS NC2 assessment exam a must today. This course gives students the opportunity to enhance their knowledge, skills, and attitude by going through assessments and certifications for the TESDA CSS NC2 curriculum.
Upon completion of the TESDA CSS NC2 training course, qualified individuals will undergo assessment and after passing the assessment exam, you will be granted a National Certificate that can grant you a better job opportunity.
But how can you be a TESDA NC II holder? It's easy! Just simply enroll and register here in CNCTC. We will train and help you pass your TESDA CSS NCII exam.
To View Course Details Click this link TESDA Computer Systems Servicing NCII with Exam