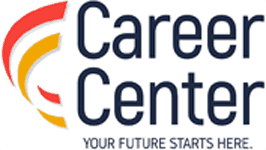 Here in the Philippines, it would be very hard to find a job especially when you haven't finished college. This is one of the reasons why most Filipinos prefer working abroad. Working abroad is not that easy especially if you already have a family. You need to sacrifice being away from your loved ones just to earn. If we'll be talking about salaries
Verify the agency – The very first thing that you must remember is that the agency must have a license from POEA. All recruitment agencies are required to acquire a license from POEA to prove that they are legal.
Transact with authorized personnel – Make sure to transact only to those who are authorized by the agency. Always verify from the agency the person that you are transacting with. There are times that fixers can also get inside the office. If there would be someone who would be offering for help think twice because it might already be a fixer.
Never accept a tourist visa – If you'll be given a tourist visa it is surely a scam because you'll be working abroad
Only transact inside the office – To make sure never agree to transact outside the office. All transactions must be made inside the office especially with payments. Again
Only pay the allowed amount of placement fee – Placement fees must be made after having a valid employment contract. If you still don't have any contract you still don't need to pay for the placement fee. Your placement fee must only be equivalent to one month of your salary. If you'll be asked more than that its a red flag
Ask for receipts – All payments done must have an official receipt from the agency.
For questions or complaints you can reach POEA at 722-1144 or 722-1155.
You can also view their website http://www.poea.gov.ph/
[crp]