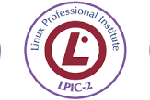 Upgrade your skills and Become Linux Certified Professional. CNCTC continues to deliver the highest standard of Information Technology education to students and professionals. Get the best Linux training in the Philippines straight from the experts and get Certified. Our massive experience in producing Linux experts in the Philippines is the main reason why you should get your Linux Training with us.
Experience the freedom and spark new ideas and discoveries as you undergo Linux Professional Training at our training facility. You will learn so many things about Linux Networks. Learn by doing, real hands-on Linux Course at its best. After taking the course you may take your Linux Certification Exam at our testing center and become Certified.
Contact us today to learn more about our training options.
[crp]