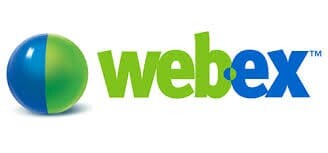 What do you need for Virtual/WebEx class?
Ans: Computer & Internet Access
Take advantage of CNCTC 's latest interactive Instructor-Led Live Online Training. Online Courses are delivered using WebEx to bring the classroom at your home or at your workplace and can be accessed directly on your own computer with an internet connection. By using Cisco's WebEx, and integrating our state of the art lab facilities, we can provide a near-classroom experience remotely to your own location of choice.
WebEx provides the platform that allows CNCTC to deliver training to clients, regardless of location, anywhere in the world. By utilizing WebEx Training Center, we can deliver full multi-media experience for interactive lectures, labs, and discussions, right on your computer. All students will be provided with URL link to the WebEx class that they enrolled for the required lab facilities