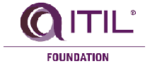 Becoming an ITIL 4 Foundation certified individual can be challenging. You need to be proficient with all the Exam objectives as stated in ITIL v4 Exam. When you think you are ready to take the exam. Schedule and take ITIL v4 exam Online at the Peoplecert website at https://www.peoplecert.org/register
You need to create an account in order to schedule your ITIL Exam. after having created an account. You will be asked to enter the ITIL exam code. If you do not know the exam code. You may browse all certifications offered by Peoplecert. Choose ITIL category and then Select the ITIL v4 Foundation exam.
The exam is online so you can take it at the comfort of your home or at your office. Make sure that you are 100 percent prepared so you can pass the exam at your first attempt remember that exam fee is not that cheap. It will be a waste of money and time if you flunk the exam.