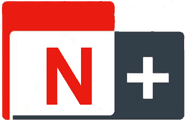 If you want to pursue your skills in multiple areas of Networking, CompTIA Network + certification will always be on top of the list and in high demand. Just like with CompTIA A+, CompTIA Network+ course will benefit anyone who is interested in advancing their IT career. This will give you an internationally-recognized credential.
The CompTIA Network+ certification ensures that successful IT professionals acquired skillsets to manage basic network infrastructure and managing efficiently by having knowledge of troubleshooting, installing, configuring and operating the infrastructure.
Once you obtained this certification, you will become a respected network savvy IT professional then CCNA certification is definitely the next step forward. You will find out that networking is fun and exciting.
CNCTC provides a fast-paced, intensive class and crucial hands-on training that will challenge your commitment and your ability to learn new skills. We will also provide you hands-on training that we will ensure you build your knowledge and experience in this IT Network field.
At the end of the course, your skills and certification are recognized anywhere in the world and it will be a lot of help to get a decent job with a highly paid salary.
How wonderful is that? So, make a run for it and grab those opportunities. This is a skill that must be worked on that will open so many doors in the Network industry and all of these can be acquired by attending our Hands-On-Training.