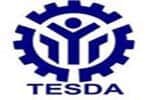 There would be times that being a graduate isn't enough to land a job with good pay. There would also be companies that would only hire those who are certified. If that's the case, you must also want to be certified which can result in a promotion and a salary increase. In this article, I'll be discussing the advantage of being certified.
As an IT Professional, being certified will give you an advantage. This way, you can increase your value in the company that you are working for. Being certified can also help you find a job faster. It is also possible that companies will already offer you a job even if you're not applying. This means that they want you to work for them because they know that you can be an asset to their company.
Your certificate will depend on the nature of your work. If you are into networking, having a certificate from cisco is a big plus. If you're into servers, you can apply for a Microsoft MCSA certification and CISCO Certifications such as CCNA, CCNP and CCIE. Here in the Philippines, we also have certifications from TESDA (Technical Education and Skills Development Authority) like the CHS NCII certificate. This certificate is for those who want to have a proof that they successfully completed the training for Computer hardware servicing. This can also add points to your resume if you're a computer technician or a technical support staff.
If you are planning to work abroad, you can get certificates from Microsoft. As we all know, Microsoft is a company not just known here in our country but it is known internationally. You can also get a CompTIA A+ certification that is also known worldwide. CompTIA offers various certificates from networking, network security, servers, Linux, RFID products and more. They also have certificates for IT instructors and project managers. Having a certificate that is known outside our country is a big plus factor for you and could also help you land a job faster.
One of the main purposes of getting a certification is to prove that you really are qualified for the job. The certificate will be your proof that you finished a certain training that is connected to your field of work. For those who work in the IT industry, it is really recommended to take a certification exam depending on your specialization. Always remember that IT courses don't have board exams because technology advances every now and then. Being certified will be one of your greatest assets as an IT professional.
[crp]