ITIL Foundation v3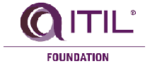 Key Features
3 days Instructor-Led Live Online Classroom
Live Webex Virtual Class in Learning Management System
Access to Remote Lab PC for Hands-On activities
Unlimited Practice exams
Integrated Courseware in the Learning Management System
Step by Step guide for challenging hands-on lab activities
Flexible Schedules – Both Weekdays and Weekends Classes
Get Trained by ITIL Foundation v3 Certified Expert Trainer with Over 15 Years of Industry Experience
No. 1 Training Center for ITIL Foundation v3 Courses
E-learning Access for Pre-course and Post Training Support
Best Price Guaranteed for ITIL Foundation v3 Courses
Key Features
3 days Instructor-Led Face to Face Classroom training
We are a TESDA Registered Training Center
Offering Flexible Schedules – Both Weekdays and Weekends Classes
Get Trained by ITIL Foundation v3 Certified Expert Instructor with Over 15 Years of Industry Experience
No. 1 Training Center for ITIL Foundation v3 Courses
We Guarantee Best Price for ITIL Foundation v3 Courses
Key Features
Gain the technical skills needed in the workplace. 1 on 1 training is the best way to learn
Quickest way to master any of our course offerings.
Experience superb hands-on laboratory activities and unobstructed attention from your trainer.
Guaranteed to start the Training
The course covers the Service Life cycle of ITIL which consists of the five phases the Service Strategy, Service Design, Service Transition, Service Operation and Continual Service Improvement. The Service Life cycle organizes activity around services as the services move from concept through the live environment and into retirement. It will also discuss the Core Concepts; the services delivering value to customers without requiring the customer to own specific cost and risks; the Service Management that specialized capabilities for delivering value to customers in the form of services.
CERTIFICATION EXAM:
58: ITIL® 2011 Foundation- 358 USD
Entry Requirements:
with supervisory or managerial roles
EMPLOYMENT OBJECTIVES
Upon completion of the course, trainees will be qualified to be an ITIL Manager.
ITIL v3 Syllabus
ITIL Introduction
ITIL Defined
Who needs ITIL?
Outline of Topics
Key Players
Foundation Certificate
IT Infrastructure Library
ITIL Background
ITIL version 3 books
Benefits of ITIL
Potential Pitfalls
IT Service Management Concepts
Service Management Defined
Services and Quality
Organization and Policies
Process Management
Service Desk Support
SD vs. Help Desk and Call Center
Functions and Activities of SD
Types of SD Rollouts
Service Desk Personnel
Critical Success Factors
Incident Management
Overview of Incident Management
Incident Lifecycle
Incident Escalation
Functional vs. Hierarchical Escalation
Benefits, Costs, and Challenges
Problem Management
Problems Defined
Problem Management vs. Incident Management
Goals and Objectives
Problem Management Processes
The Problem Manager
Change Management
CM in a nutshell
Key Terminology
CM Actions
Change Manager Role
Release Management
Release Management Basics
Goals of RM
Release Types
Release Management Processes
Configuration Management
Concepts and Objectives
Benefits of Configuration Management
Configuration Management Activities
Costs and Problems
SLA Management
Key Terminology
Goals and Scope of SLM
Costs vs. Benefits
The SLM Process
The Service Level Manager
IT Services Financial Management
Basic Concepts
Types of Costs
Goals of ITSFM
Processes and Activities
Possible pitfalls
Capacity Management
Basic Terminology
Benefits of Capacity Management
CM Subprocesses
Capacity Management Activities
Costs and Related Issues
Availability Management
Availability Management in a nutshell
3 key principles of Availability
Basic availability concepts
The Availability Process and Activities
Methodologies
IT Service Continuity Management
Overview
Types of Disasters
4-Phase Process
Costs and Potential Problems
IT Security Management
The Big Picture (Terminology)
Security Controls
Security Management Process
Security and the SLA
Costs and Possible Pitfalls
| | |
| --- | --- |
| [events_list scope="future" post_id="17931″]#_EVENTDATES<br>[/events_list] | ITIL Foundation v4 |
Call Us for more information
Tel: +632-87362032 /+632-87356579
Smart: 09073576583 / 09993302327
Globe: 09776468236 / 09776932556
Request Course Quotation
Take advantage of CNCTC 's latest interactive Instructor-Led Live Online Training. Online Courses are delivered using WebEx to bring the classroom to your home or at your workplace and can be accessed directly on your own computer with an internet connection. By using Cisco's WebEx, and integrating our Computer lab facilities, we can provide a near-classroom experience remotely to your own location of choice. Register Now!