ITIL Foundation v4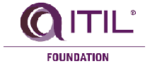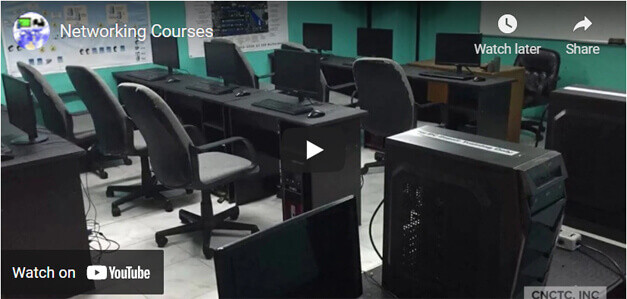 Key Features
2.5 days Instructor-Led Live Online Classroom
Webex Virtual Class for interactive near classroom experience
Access to Remote Lab PC for Hands-On activities
Unlimited Practice exams
Integrated Courseware in the Learning Management System
Step by Step guide for challenging hands-on lab activities
Flexible Schedules – Both Weekdays and Weekends Classes
Get Trained by ITIL Foundation v4 Expert Trainer with Over 15 Years of Industry Experience
No. 1 Training Center for ITIL Foundation v4 Courses
E-learning Access for Pre-course and Post Training Support
Best Price Guaranteed for ITIL Foundation v4 Courses
Key Features
3 days Instructor-Led Face to Face Classroom training
We are a TESDA Registered Training Center
Offering Flexible Schedules – Both Weekdays and Weekends Classes
Get Trained by ITIL Foundation v4 Expert Instructor with Over 15 Years of Industry Experience
No. 1 Training Center for ITIL Foundation v4 Courses
We Guarantee Best Price for ITIL Foundation v4 Courses
Key Features
Gain the technical skills needed in the workplace. 1 on 1 training is the best way to learn
Quickest way to master any of our course offerings.
Experience superb hands-on laboratory activities and unobstructed attention from your trainer.
Guaranteed to start the Training
This ITIL v4 training is designed to equip attendees with an extensive understanding of the ITIL 4 principles and help them improve their work and the work of their organization as a whole with the guiding principles of ITIL 4. In addition, the course will enhance your skills in ITIL v4 and covers the world's best practice framework for IT to incorporate many new ways of working efficiently in the IT industry. It covers all core aspects of the ITIL Framework and how to use it to improve the quality of services you deliver to your customers.
CERTIFICATION EXAM
ITIL® 4 Foundation- 338 USD
Course Prerequisite:
Working knowledge in IT Management
EMPLOYMENT OBJECTIVES
Upon completion of the course, trainees will be qualified to be an ITIL Manager.
ITIL Foundation v4 Syllabus
Chapter 1: ITIL 4 Overview
Introduction to ITIL
Key Concepts of ITIL
Chapter 2: The ITIL Framework
The Four Dimensions of Service Management
The ITIL Service Value System (SVS)
Value and Value Co-Creation
Value: Service, Products, and Resources
Service Relationships
Value: Outcomes, Costs, and Risks
Chapter 3: The ITIL Guiding Principles
The Seven Guiding Principles
Applying the Guiding Principles
Focus on Value
Start Where You Are
Progress Iteratively with Feedback
Collaborate and Promote Visibility
Think and Work Holistically
Keep It Simple and Practical
Optimize and Automate
Chapter 4: The Four Dimensions of Service Management
Organisations and People
Information and Technology
Partners and Suppliers
Value Streams and Processes
External Factors and Pestle Model
Chapter 5. The ITIL Service Value System (SVS)
Overview of Service Value System
Overview of the Service Value Chain
Governance
The Service Value Chain
ntroduction to Continual Improvement
The Continual Improvement Model
Relationship between Continual Improvement and Guiding Principles
Chapter 6: Key ITIL Practices
Purpose of ITIL Practices
The Continual Improvement Practice
The Change Enablement Practice
The Incident Management Practice
The Problem Management Practice
The Service Request Management Practice
The Service Desk Practice
The Service Level Management Practice
Service Level Management
Change Control
Incident Management
Service Request Management
Service Desk
Problem Management
Chapter 7: Other ITIL Practices
General Management Practices
Service Management Practices
Technical Management Practices
COURSE FEE
(₱18500) ₱ 14800
(USD260]) USD219
COURSE SCHEDULES

Call Us for more information
Tel: (+632) 8285-2936 / (+632) 8736-2032
Smart: 09073576583 / 09993302327
Globe: 09776468236 / 09776932556
GET STARTED
Request Course Quotation
Take advantage of CNCTC 's latest interactive Instructor-Led Live Online Training. Online Courses are delivered using WebEx to bring the classroom to your home or at your workplace and can be accessed directly on your own computer with an internet connection. By using Cisco's WebEx, and integrating our Computer lab facilities, we can provide a near-classroom experience remotely to your own location of choice. Register Now!