JNCIA – Junos Associate Bootcamp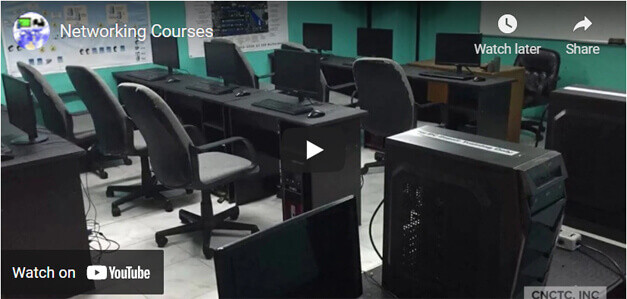 Key Features
5 days Instructor-Led Live Online Classroom
Webex Virtual Class for interactive near classroom experience
Access to Remote Lab PC for Hands-On activities
Unlimited Practice exams
Integrated Courseware in the Learning Management System
Step by Step guide for challenging hands-on lab activities
Flexible Schedules – Both Weekdays and Weekends Classes
Get Trained by Junos Associate Expert Trainer with Over 15 Years of Industry Experience
No. 1 Training Center for Junos Associate Courses
E-learning Access for Pre-course and Post Training Support
Best Price Guaranteed for Junos Associate Courses
Key Features
5 days Instructor-Led Face to Face Classroom training
We are a TESDA Registered Training Center
Offering Flexible Schedules – Both Weekdays and Weekends Classes
Get Trained by Junos Associate Certified Expert Instructor with Over 15 Years of Industry Experience
No. 1 Training Center for Junos Associate Courses
We Guarantee Best Price for Junos Associate Courses
Key Features
Gain the technical skills needed in the workplace. 1 on 1 training is the best way to learn
Quickest way to master any of our course offerings.
Experience superb hands-on laboratory activities and unobstructed attention from your trainer.
Guaranteed to start the Training
This course will enhance your understanding of networking fundamentals, as well as the core functionality of the Juniper Networks Junos OS. It covers the configuration of Junos devices and the Junos operating system. It provides an overview of the Junos device families and discusses the key architectural components of the software. It includes heavy use of the command-line interface (CLI) in configuring the initial setup of Junos devices.
CERTIFICATION EXAM
Junos, Associate (JNCIA-Junos) Exam code: JN0-104 = USD 200
ENTRY REQUIREMENTS:
Before you get this course you need basic understanding of Computer operations and basic Computer networks.
EMPLOYMENT OBJECTIVES
Upon completion of the course, trainees will be qualified to be an Junos Engineer, Network Administrator
JNCIA - Junos Syllabus
Chapter 1 - JUNOS OS Fundamentals
Software architecture
Control and forwarding planes
Routing Engine and Packet Forwarding Engine
Transit traffic processing
Exception traffic
Chapter 2 - User Interfaces
CLI functionality
CLI modes
CLI navigation
CLI Help
Filtering output
Active versus candidate configuration
Reverting to previous configurations
Modifying, managing, and saving configuration files
Viewing, comparing, and loading configuration files
J-Web (core/common functionality only)
Chapter 3 - Junos Configuration basics
Factory-default state
Initial configuration
User accounts
Login classes
User authentication methods
Interface types and properties
Configuration groups
Additional initial configuration elements, such as NTP, SNMP, and syslog
Configuration archival
Logging and tracing
Rescue configuration
Chapter 4 - Operational Monitoring and Performance
Show commands
Monitor commands
Interface statistics and errors
Network tools, such as ping, traceroute, telnet, SSH, and so on
Junos OS installation and upgrades
Powering on and shutting down Junos devices
Root password recovery
Chapter 5 - Routing Fundamentals
Traffic forwarding concepts
Routing tables
Routing versus forwarding tables
Route preference
Routing instances
Static routing
Advantages of and use cases for dynamic routing protocols
Chapter 6 - Routing Policies and Firewall Filters
Default routing policies
Import and export policies
Routing policy flow
Effect of policies on routes and routing tables
Policy structure and terms
Policy match criteria, match types, and actions
Firewall filter concepts
Filter structure and terms
Filter match criteria and actions
Effect of filters on packets
Unicast reverse-path-forwarding (RPF)
COURSE FEE
(₱18500) ₱ 14800
(USD385]) USD308
COURSE SCHEDULES

Call Us for more information
Tel: (+632) 8285-2936 / (+632) 8736-2032
Smart: 09073576583 / 09993302327
Globe: 09776468236 / 09776932556
Request Course Quotation
Take advantage of CNCTC 's latest interactive Instructor-Led Live Online Training. Online Courses are delivered using WebEx to bring the classroom to your home or at your workplace and can be accessed directly on your own computer with an internet connection. By using Cisco's WebEx, and integrating our Computer lab facilities, we can provide a near-classroom experience remotely to your own location of choice. Register Now!