JNCIS – Enterprise Routing and Switching, Specialist Bootcamp (JNCIS-ENT)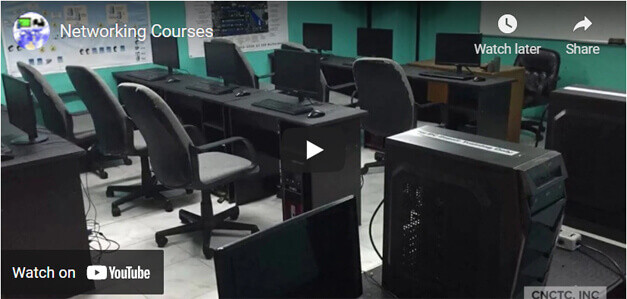 Key Features
5 days Instructor-Led Live Online Classroom
Webex Virtual Class for interactive near classroom experience
Access to Remote Lab PC for Hands-On activities
Unlimited Practice exams
Integrated Courseware in the Learning Management System
Step by Step guide for challenging hands-on lab activities
Flexible Schedules – Both Weekdays and Weekends Classes
Get Trained by Enterprise Routing and Switching Expert Trainer with Over 15 Years of Industry Experience
No. 1 Training Center for Enterprise Routing and Switching Courses
E-learning Access for Pre-course and Post Training Support
Best Price Guaranteed for Enterprise Routing and Switching Courses
Key Features
5 days Instructor-Led Face to Face Classroom training
We are a TESDA Registered Training Center
Offering Flexible Schedules – Both Weekdays and Weekends Classes
Get Trained by Enterprise Routing and Switching Expert Instructor with Over 15 Years of Industry Experience
No. 1 Training Center for Enterprise Routing and Switching Courses
We Guarantee Best Price for Enterprise Routing and Switching Courses
Key Features
Gain the technical skills needed in the workplace. 1 on 1 training is the best way to learn
Quickest way to master any of our course offerings.
Experience superb hands-on laboratory activities and unobstructed attention from your trainer.
Guaranteed to start the Training
ABOUT THE COURSE:
This course will enhance students understanding of routing and switching technologies and Junos configuration and troubleshooting skills. This course focuses on protocol-independent routing features, load balancing and filter-based forwarding, OSPF, BGP and IP tunneling. It also deals with switching concepts and operations, virtual LANs (VLANs), the Spanning Tree Protocol (STP), port and device security features.
CERTIFICATION EXAM
Enterprise Routing and Switching, Specialist (JNCIS-ENT) Exam Code: JN0-349 = USD 300
ENTRY REQUIREMENTS:
Before you get this course you need JNCIA-Junos.
EMPLOYMENT OBJECTIVES
Upon completion of the course, trainees will be qualified to be an Junos Engineer, Network Administrator
Junos JNCIS-ENT Syllabus
Module 1 - JUNOS ENTERPRISE ROUTING
Routing Introduction
Protocol-Independent Routing
Static Routes
Aggregated Routes
Generated Routes
Martian Addresses
Routing Instances
Load Balancing and Filter-Based Forwarding
Configuring and Monitoring Load Balancing
Filter-Based Forwarding
Configuring and Monitoring Filter-Based Forwarding
Open Shortest Path First
Adjacency Formation and the Designated Router Election
OSPF Scalability
Configuring and Monitoring OSPF
Basic OSPF Troubleshooting
Overview of BGP
BGP Attributes
IBGP Versus EBGP
Configuring and Monitoring BGP
IP Tunneling
GRE and IP-IP Tunnels
Implementing GRE and IP-IP Tunnels
High Availability Networks
Graceful Restart
Graceful RE Switchover
Nonstop Active Routing
BFD
VRRP
IPv6
Routing Protocol Configuration Examples
Tunneling IPv6 over Ipv4
Module 2 - JUNOS ENTERPRISE SWITCHING
Switching Introduction
Layer 2 Switching
Ethernet Bridging Basics
Terminology and Design Considerations
Overview of Enterprise Switching Platforms
Enabling and Monitoring Layer 2 Switching Operations
EZSetup
Junos Space Network Director
Junos Space Network Director Device Discovery
Implementing Layer 2 Switching
Virtual Networks
Overview of VLANs
Configuring and Monitoring VLANs
Configuring and Deploying Network Director VLAN and Port Profiles
Voice VLAN
Native VLAN
Routed VLAN Interfaces
Implementing Virtual Networks
Spanning Tree
Spanning Tree Protocol
Rapid Spanning Tree Protocol
Configuring and Monitoring STP and RSTP
Troubleshooting STP and RSTP
Protection Features: BPDU Protection
Protection Features: Loop Protection
Protection Features: Root Protection
Implementing Spanning Tree
Port Security
MAC Limiting
Persistent MAC Learning
DHCP Snooping
Dynamic ARP Inspection (DAI)
IP Source Guard
MACsec
Implementing Port Security
Device Security and Firewall Filters
Storm Control
Firewall Filters
Implementing Storm Control and Firewall Filters
Virtual Chassis
Overview of Virtual Chassis
Configuring and Monitoring a Virtual Chassis
Implementing a Virtual Chassis System
Overview of High Availability Networks
Link Aggregation Groups
Redundant Trunk Groups
Graceful Routing Engine Switchover (GRES)
Nonstop Active Routing (NSR)
Nonstop Bridging (NSB)
Implementing High Availability Features Junos Enterprise Switching (JEX)
COURSE FEE
(₱18500) ₱ 14800
(USD385]) USD308
COURSE SCHEDULES

Call Us for more information
Tel: (+632) 8285-2936 / (+632) 8736-2032
Smart: 09073576583 / 09993302327
Globe: 09776468236 / 09776932556
Request Course Quotation
Take advantage of CNCTC 's latest interactive Instructor-Led Live Online Training. Online Courses are delivered using WebEx to bring the classroom to your home or at your workplace and can be accessed directly on your own computer with an internet connection. By using Cisco's WebEx, and integrating our Computer lab facilities, we can provide a near-classroom experience remotely to your own location of choice. Register Now!