LCD Monitor Repair Training Course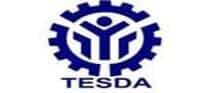 LENGTH : 5 days
COURSE DESCRIPTION:
This course is designed to be simple and very easy to understand. Lectures are delivered in the simplest manner possible so students can get it and apply it in their subsequent actual LCD repair activities. Trainees will gain the knowledge and skills to fix any kind of LCD monitor in the market today. This course will give you the hands-on experience you need to repair and maintain an LCD Monitors
COURSE OUTCOMES :
After the training students will become expert in Servicing LCD Monitors.
COURSE DELIVERY:
Instructor-led, classroom/laboratory-delivery learning model with structured hands-on and minds-on activities and laboratory activities.
ENTRY REQUIREMENTS:
Students who intend to get this training should have basic electronics background.
EMPLOYMENT OBJECTIVES
Upon completion of the course, students will be qualified to be a Junior Technical Support Staff, Technical Support Staff , Senior Support Technical Staff
LCD Repair Syllabus
Day 1
Overview of LCD Monitor circuits
Reading and Analyzing LCD block and schematic diagrams
Understanding switch mode power supply
Understanding inverter, lamps, main board AD board
Understanding driver/controller board and LCD panel.
Understanding and Testing of SMD coding in IC
Understanding and Testing of Resistor
Understanding and Testing of Transistor
Understanding and Testing of Diode
Understanding and Testing of capacitor
Understanding typical inverter IC part number and datasheet
How to repair stuck and dead pixel in LCD Monitors
Day 2
Tools and test equipment in LCD Monitor troubleshooting
Learning SMD Rework station
Removing and re-soldering SMD IC
Removing and re-soldering transistor
Removing and re-soldering capacitor
Removing and re-soldering diodes
Removing and re-soldering resistor
Removing and re-soldering inductor from the LCD main board
Testing and Replacing schottky diodes in LCD Monitor
Checking and Testing backlight lamps
Checking and Testing brightness or dimming circuit
Checking and Testing high voltage transformer and enable circuit
Checking and Testing power and inverter board
Day 3
Understanding Oscilloscope
Using oscilloscope for Troubleshooting
Troubleshooting major circuits using Oscilloscope such as power supply, inverter, mainboard and driver controller board
Diagnose and Repair no power in LCD Monitor
Diagnose and Repair dim display in LCD Monitor
Diagnose and Repair power blink in LCD Monitor
Diagnose and Repair one vertical or one horizontal line in LCD Monitor
Diagnose and Repair rainbow colors in LCD Monitor
Diagnose and Repair white raster in LCD Monitor
And many more errors..
Day 4
Actual LCD Monitor Repair and Troubleshooting
Assessment Evaluation
TESTIMONIALS
Schedules
Take advantage of CNCTC 's latest interactive Instructor-Led Live Online Training. Online Courses are delivered using WebEx to bring the classroom to your home or at your workplace and can be accessed directly on your own computer with an internet connection. By using Cisco's WebEx, and integrating our Computer lab facilities, we can provide a near-classroom experience remotely to your own location of choice. Register Now!