LAPTOP Servicing, Assembly, Hardware Troubleshooting and Repair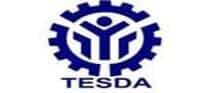 Training Modes
Key Features
5 days Instructor-Led Live Online Classroom
Flexible Schedules – Both Weekdays and Weekends Classes
Get Trained by LAPTOP Servicing Expert Trainer with Over 15 Years of Industry Experience
No. 1 Training Center for LAPTOP Servicing Courses
E-learning Access for Pre-course and Post Training Support
Best Price Guaranteed for LAPTOP Servicing Courses
Key Features
5 days Instructor-Led Face to Face Classroom training
We are a TESDA Registered Training Center
Offering Flexible Schedules – Both Weekdays and Weekends Classes
Get Trained by LAPTOP Servicing Expert Instructor with Over 15 Years of Industry Experience
No. 1 Training Center for LAPTOP Servicing Courses
We Guarantee Best Price for LAPTOP Servicing Courses
Key Features
Gain the technical skills needed in the workplace. 1 on 1 training is the best way to learn
Quickest way to master any of our course offerings.
Experience superb hands-on laboratory activities and unobstructed attention from your trainer.
Guaranteed to start the Training
COURSE DESCRIPTION:
This training presents you with intensive laptop training. It gives you all you need to know to be an expert laptop technician. It Starts from intermediate to advanced level of laptop servicing. During the training, you will assemble, disassemble, upgrade and repair a complete laptop computer and many more. This course will give you the hands-on experience you need to repair and maintain a laptop
COURSE OUTCOMES :
After the training students will become expert in Servicing laptop computers.
COURSE DELIVERY:
Instructor-led, classroom/laboratory-delivery learning model with structured hands-on and minds-on activities and laboratory activities.
ENTRY REQUIREMENTS:
Students who intend to get this training should have experience in the following:
EMPLOYMENT OBJECTIVES
Upon completion of the course, students will be qualified to be a Junior Technical Support Staff, Technical Support Staff , Senior Support Technical Staff
Laptop Repair Syllabus
Introduction to laptop industry
Pricing of brand new and used laptop
Familiarization of different models of laptop
Basic Laptop handling and care
Mastering the different gadgets integrated with the laptop
Familiarization of the tools for repairing laptop
Hardware component familiarization and identification of each models and generations of a laptop.
Component identification
Installing and upgrading hard disk drives
Installing and upgrading memory modules
Disassembly and reassembly of laptops
PCMCIA device configuration
Keyboard service
Hard disk management
IDE to mini IDE interface
Wireless networking
Data recovery and password recovery procedures
LCD panel disassembly and servicing of LCD panels
Wireless network management of laptops
Downloading links to popular laptop models
Tips and tricks our Trainers acquired from years of experiences.
Note: You can bring your DEFECTIVE laptop. We will teach you how to replace and repair any hardware inside.
COURSE FEE
(₱10500) ₱ 8500
(USD219]) USD178
COURSE SCHEDULES

Take advantage of CNCTC 's latest interactive Instructor-Led Live Online Training. Online Courses are delivered using WebEx to bring the classroom to your home or at your workplace and can be accessed directly on your own computer with an internet connection. By using Cisco's WebEx, and integrating our Computer lab facilities, we can provide a near-classroom experience remotely to your own location of choice. Register Now!