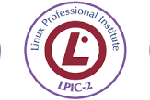 Linux Certifications will help you grow in terms of payout or position. If you are looking for a better position in Linux field, attaining certain certifications is a must. Aiming for this year 2020 is the best time to become certified.
LPIC 1 certification is composed of 2 exams. LPIC-1 Exam 101 Part 1 version 5.0 Exam Fee is 140 USD and LPIC-1 Exam 102, Part 2 version 5.0 Exam fee is 140 USD.
CNCTC is an Authorized Pearson Vue Testing Center that can deliver different certification exams given by Programming, Microsoft, and others. We are welcoming you to take your certification Exam at CNCTC. Our testing staff are very approachable, responsive and easy to deal with. We are pleased to assist you in conducting your certification testing registration.
Take your Linux LPIC 1 Exam now. Please visit CNCTC and be certified!
[crp]