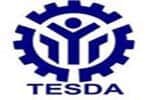 For those who are interested in computers enrolling in a PC troubleshooting course could also interest you. This would be perfect for those who want to know not just the software aspects but also the hardware aspects of computers.
Here at CNCTC we are offering a PC troubleshooting course that would help you further understand computers. We will explain to you each and every part of the computer both in and out.
Formatting and windows installation – In this course we will teach you the proper way of installing a Windows-based operating system for your computer.
Possible causes of hardware problems – We will teach you the techniques in troubleshooting hardware related problems of a computer. We would show you the different signs and symptoms of a failing motherboard RAM
Possible causes of software problems – Determining software problems isn't an easy task but with some techniques and some useful programs, it would be easier for you.
Virus removal – You could also learn the basic steps in troubleshooting a system that is infected by a computer virus.
The said topics are only a few of the many topics that would be discussed in the course. I assure you that you'll learn a lot of new things in this course. Here at CNCTC you will learn while having fun. Our instructors are friendly and approachable. In this case As a personal experience I've really enjoyed the training back then. Classrooms are air-conditioned
This course could even be your stepping stone to land a good job as a computer technician or a technical support staff in a company. If you have any questions even after the course you could still contact us and we would still help you with your queries.
[crp]