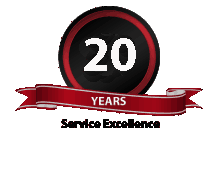 What is the importance of having a college degree? Is it really necessary to have one? Some of you might think that studying is just a waste of time and money. Basically, a college degree means that you completed a specific course of your choice. The years of studying will depend on the course you will take. In this article, I'll be discussing why having a degree is important.
As we all know, looking for a job here in the Philippines is not that easy especially if you're an undergraduate. Nowadays, companies prefer applicants who possess a college degree. Most of the time, undergraduates are not being entertained by companies even if you have years of experience already. They even hire fresh graduates that are willing to undergo training before the actual work.
A college degree isn't just about the title, it is about the knowledge that you have learned by studying. It is one of the most important reasons why a college degree is important. Being a graduate can also earn you respect from people. Having a college degree can also prove those people who doubted your abilities, those people who thought that you can't reach your goals.
Here in the Philippines, one of the very reasons why most students can't finish college is poverty. If you really want to earn a degree, there would be ways on how you can study. You can even ask for a scholarship which can help you financially. If you have the brains and you're a top notch student in high school, there is a big possibility that you can earn a scholarship with the help of your grades. If you are an athlete, you can earn a scholarship as a varsity member of the school. If you are into music, you can also apply for a scholarship as a member of the school choir. As a scholar, you are required to maintain a specific grade every semester to obtain your scholarship. If you'll have a grade lower than the said maintaining grade, you can lose your scholarship.
If you really want to finish your studies to obtain a degree, you'll find a way. Always remember that you just need two things, hard work, and perseverance. If you have these two, I'm pretty sure that you'll be achieving your goals in life. Always remember the famous quote, "if there's a will, there's a way"