Adobe Animate CC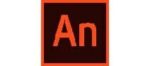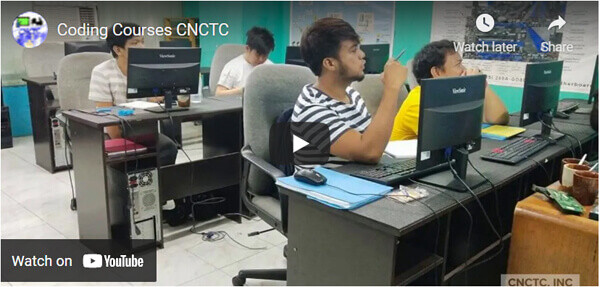 ---
Key Features
5 days Instructor-Led Live Online Classroom
Webex Virtual Class for interactive near classroom experience
Access to Remote Lab PC for Hands-On activities
Unlimited Practice exams
Integrated Courseware in the Learning Management System
Step by Step guide for challenging hands-on lab activities
Flexible Schedules – Both Weekdays and Weekends Classes
Get Trained by Animate CC Expert Trainer with Over 15 Years of Industry Experience
No. 1 Training Center for Animate CC Courses
E-learning Access for Pre-course and Post Training Support
Best Price Guaranteed for Animate CC Courses
Key Features
5 days Instructor-Led Face to Face Classroom training
We are a TESDA Registered Training Center
Offering Flexible Schedules – Both Weekdays and Weekends Classes
Get Trained by Animate CC Expert Instructor with Over 15 Years of Industry Experience
No. 1 Training Center for Animate CC Courses
We Guarantee Best Price for Animate CC Courses
Key Features
Gain the technical skills needed in the workplace. 1 on 1 training is the best way to learn
Quickest way to master any of our course offerings.
Experience superb hands-on laboratory activities and unobstructed attention from your trainer.
Guaranteed to start the Training
In this course, you will get the skills you need to enhance your animation skills with Adobe Animate. You will learn the basic and intermediate web animation and multimedia publishing software of Adobe. This course is intended for users who do not have any idea about Animate. You will create animated content like a pro and publish it for WebSite use or put it in CD or USBs. Bring out the creative instinct you've got.
ENTRY REQUIREMENTS:
Basic Computer knowledge is required, knows how to use keyboard and mouse
EMPLOYMENT OBJECTIVES
Upon completion of the course, trainees will be qualified to be a Graphics Designer.
Adobe Animate CC Syllabus
Chapter 1 – Animate Introduction
Understanding Animate file types
Creating and setting up a new document
Save an Animate document
Use the Animate workspace
Working on the Stage
Acces Animate tools
Using the Property Inspector
Working with other panels and groups
Putting Timeline in use
Chapter 2 - Drawing Tools
Drawing in Animate
Understanding merge drawing mode
Use Line tool
Draw with Pen tool
Use the Shape and Primitive tools
Add text to artwork
Filters
Work with colors and gradients
Organizing and layering graphics
Transforming graphics and gradients
Chapter 3 - Symbols and library
Understanding symbols and instances
Library panel
Create symbols
Building artwork with symbol instances
Edit symbols
Modifying instances
Changing instance color
Duplicating symbols
Swapping symbols
Managing the Library
Assessment Exercises and Projects
Chapter 4 - Basic animation using Animate
Keyframes and timeline
Working on layers
Using frames and keyframes
Creating motion-tweened animation
Incorporate color effects, rotation and scaling
Modify animation with the Motion Editor
Control animation paths
Morphing with Shape Tweens
Create and modifyg classic tweens
Adjust animation with Onion Skinning
Chapter 5 - Working with Imported Files in Animate
Understanding import formats
Import still images
Placing a bitmap image
Adding text
Swapping out an imported file
Modify and update imported artwork
Update imported files
Taking advantage of Photoshop layers
Import Illustrator artwork
Animate imported images
Assessment Exercises and Projects
Chapter 6 - Adding Sound and Video to Animate projects
Prepare sound files for Animate
Editing audio
Choosing audio formats
Import sounds
Add sounds to the Timeline and buttons
Understanding video in Animate
Choosing embedded vs. linked video
Use Animate Video formats
Convert video with Adobe Media Encoder
Add embedded video
Chapter 7 - ActionScript Navigation
Understanding ActionScript
Choosing the right ActionScript version
Placing ActionScript
Add actions with the Actions panel
Use Script Assist
Control Movie Clip timelines
Building basic button symbols
Create rollovers
Explore Javascript behaviors
Add behaviors to a button
Chapter 8 - Delivering a final animation
Understanding publishing process from Animate
Customizing Publish settings
Web Publishing
Desktop Publishing with Adobe AIR
Mobile Devices Publishing
iOS Publishing
Android OS Publishing
Use Export Movie
Export as a PNG Sequence
Working with FTP
Assessment Exercises and Projects
Final Assessment and Project
Create Animated Advertisement
Create Animated Cartoons
COURSE FEE
(₱12500) ₱ 10500
(USD260]) USD220
COURSE SCHEDULES

Call Us for more information
Tel: (+632) 8285-2936 / (+632) 8736-2032
Smart: 09073576583 / 09993302327
Globe: 09776468236 / 09776932556
Request Course Quotation
Take advantage of CNCTC 's latest interactive Instructor-Led Live Online Training. Online Courses are delivered using WebEx to bring the classroom to your home or at your workplace and can be accessed directly on your own computer with an internet connection. By using Cisco's WebEx, and integrating our Computer lab facilities, we can provide a near-classroom experience remotely to your own location of choice. Register Now!