Red Hat System Administration II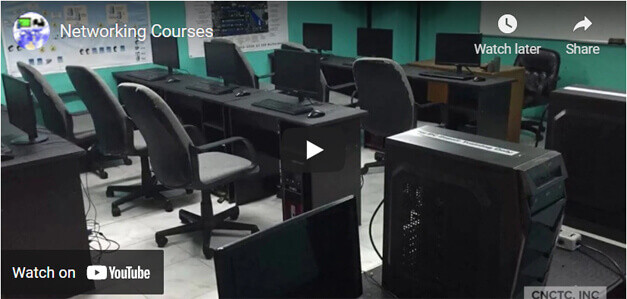 Key Features
3 days Instructor-Led Live Online Classroom
Webex Virtual Class for interactive near classroom experience
Access to Remote Lab PC for Hands-On activities
Integrated Courseware in the Learning Management System
Step by Step guide for challenging hands-on lab activities
Flexible Schedules – Both Weekdays and Weekends Classes
Get Trained by Database Developer Expert Trainer with Over 15 Years of Industry Experience
No. 1 Training Center for Database Courses
Best Price Guaranteed for Database Courses
Key Features
3 days Instructor-Led Face to Face Classroom training
We are a TESDA Registered Training Center
Offering Flexible Schedules – Both Weekdays and Weekends Classes
Get Trained by Certified Database Developer Instructor with Over 15 Years of Industry Experience
No. 1 Training Center for Database Courses
We Guarantee Best Price for Database Courses
Key Features
Gain the technical skills needed in the workplace. 1 on 1 training is the best way to learn
Quickest way to master any of our course offerings.
Experience superb hands-on laboratory activities and unobstructed attention from your trainer.
Guaranteed to start the Training
Red Hat System Administration II (RH134) serves as the second part of the RHCSA training track for IT professionals who have taken Red Hat System Administration I (RH124). The course goes deeper into core Linux system administration skills in storage configuration and management, installation and deployment of Red Hat® Enterprise Linux®, management of security features such as SELinux, control of recurring system tasks, management of the boot process and troubleshooting, basic system tuning, and command-line automation and productivity.
After completing this course you will learn how to:
Install Red Hat Enterprise Linux using scalable methods
Access security files, file systems, and networks
Execute shell scripting and automation techniques
Manage storage devices, logical volumes, and file systems
Manage security and system access
Control the boot process and system services
Run containers
This course is designed for Windows system administrators, network administrators who are responsible for the following tasks:
Configuring, installing, upgrading, and maintaining Linux systems using established standards and procedures
Providing operational support
Managing systems for monitoring system performance and availability
Writing and deploying scripts for task automation and system administration
Certification Exam:
EX200 – RHCSA – Red Hat Certified System Administrator
Prerequisite:
Taken the Red Hat System Administration I Course.
Course Training Materials:
Red Hat Linux Administrator's Guide and Red Hat Linux Networking and System Administration
EMPLOYMENT OBJECTIVES
Upon completion of the course, students will be qualified to be a Linux Network Administrator, junior network engineer
Red Hat System Administration II Syllabus
Improve command line productivity

Run commands more efficiently by using advanced features of the Bash shell, shell scripts, and various utilities provided by Red Hat Enterprise Linux.

Schedule future tasks

Schedule commands to run in the future, either one time or on a repeating schedule.

Tune system performance

Improve system performance by setting tuning parameters and adjusting scheduling priority of processes.

Control access to files with ACLs

Interpret and set access control lists (ACLs) on files to handle situations requiring complex user and group access permissions.

Manage SELinux security

Protect and manage the security of a server by using SELinux.

Manage basic storage

Create and manage storage devices, partitions, file systems, and swap spaces from the command line.

Manage logical volumes

Create and manage logical volumes containing file systems and swap spaces from the command line.

Implement advanced storage features

Manage storage using the Stratis local storage management system and use VDO volumes to optimize storage space in use.

Access network-attached storage

Use the NFS protocol to administer network-attached storage.

Control the boot process

Manage the boot process to control services offered and to troubleshoot and repair problems.

Manage network security

Control network connections to services using the system firewall and SELinux rules.

Install Red Hat Enterprise Linux

Install Red Hat Enterprise Linux on servers and virtual machines.

Run Containers

Obtain, run, and manage simple, lightweight services as containers on a single Red Hat Enterprise Linux server.
COURSE FEE
₱18500) ₱ 14800
(USD385]) USD308
COURSE SCHEDULES

Call Us for more information
Tel: (+632) 8285-2936 / (+632) 8736-2032
Smart: 09993302327
Globe: 09776932556
GET STARTED
Request Course Quotation
Take advantage of CNCTC 's latest interactive Instructor-Led Live Online Training. Online Courses are delivered using WebEx to bring the classroom to your home or at your workplace and can be accessed directly on your own computer with an internet connection. By using Cisco's WebEx, and integrating our Computer lab facilities, we can provide a near-classroom experience remotely to your own location of choice. Register Now!