JavaScript & JQuery for Beginners Training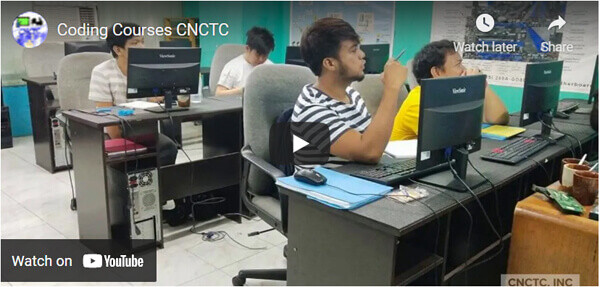 Key Features
5 days Instructor-Led Live Online Classroom
Webex Virtual Class for interactive near classroom experience
Access to Remote Lab PC for Hands-On activities
Unlimited Practice exams
Integrated Courseware in the Learning Management System
Step by Step guide for challenging hands-on lab activities
Flexible Schedules – Both Weekdays and Weekends Classes
Get Trained by JavaScript & JQuery Expert Trainer with Over 15 Years of Industry Experience
No. 1 Training Center for JavaScript & JQuery Courses
E-learning Access for Pre-course and Post Training Support
Best Price Guaranteed for JavaScript & JQuery Courses
Key Features
5 days Instructor-Led Face to Face Classroom training
We are a TESDA Registered Training Center
Offering Flexible Schedules – Both Weekdays and Weekends Classes
Get Trained by JavaScript & JQuery Expert Instructor with Over 15 Years of Industry Experience
No. 1 Training Center for JavaScript & JQuery Courses
We Guarantee Best Price for JavaScript & JQuery Courses
Key Features
Gain the technical skills needed in the workplace. 1 on 1 training is the best way to learn
Quickest way to master any of our course offerings.
Experience superb hands-on laboratory activities and unobstructed attention from your trainer.
Guaranteed to start the Training
ABOUT THE COURSE:
JavaScript is one of the most popular and essential languages in creating a beautiful interactive and responsive website and apps Used alongside with HTML and CSS you can create the best website you've ever had in your entire life. This course covers all the essential skills to create dynamic and responsive web sites
CERTIFICATION:
Training Certificate will be provided after completing the training
ENTRY REQUIREMENTS:
Basic knowledge of HTML and CSS is required for this course. Suggested course to take first Web Design with HTML and CSS
COURSE OUTCOME:
After completing this course you will learn how to:
Learn Client-Side and Server-side
Use JavaScript and Statements
Place your JS in your HTML
Master Core JS Syntax
Learn Objects and types
Create arrays
Use Form Elements HTML5 & JS
Acces Javascritpt forms
Create Elements
Use Jquery AJAX
EMPLOYMENT OBJECTIVES
Upon completion of the course, trainees will be qualified to be a junior web programmer, software developer or system analyst
JavaScript & JQuery Syllabus
HTML CSS and JavaScript
Client-side Vs Sever-side
What is JavaScript
Editor
Browsers and Console
Loading JS
JavaScript and Statements
JavaScript Comments
Execution Order
Placing your JS in your HTML
Type Attribute
Folder Structure
Core JS Syntax
Variables & Data Types
Conditional Code
Operators and Expressions
Operator Precedence
Comparison Operators
Strict Equality
Logical Operators
Modulus
Increment/Decrement
Ternary
Loops
While Do… While &For Loop
Functions & parameters
Variable Scope
Assessment Exam / Project
Types & Objects Objects in javascript
Creating arrays
Array Properties
Array Methods
Addition Vs Concatenation
Math Object
String Object
Quotes Inside Quotes
String Properties
String Methods
String Comparison
Document Object Model (DOM)
Window Object
Document Object
Date Object
Comparing Dates
The Switch Method
Assessment Exam / Project
Form Elements HTML5 & JS
Input Types in HTML5
Accessing forms
Using querySelector
Using name attribute to get info
Accessing fields (DOM)
HTML 5 Input form Validation
Using autofocus attribute
Displaying placeholder text in form fields
Using required attribute
Using autocomplete attribute
Append/Output Info
CreateElement
AppendChild
CreateTextNode
Assessment Exam / Project
COURSE FEE
(₱18500) ₱ 14800
(USD380]) USD310
COURSE SCHEDULES

Call Us for more information
Tel: (+632) 8285-2936 / (+632) 8736-2032
Smart: 09073576583 / 09993302327
Globe: 09776468236 / 09776932556
Request Course Quotation
Take advantage of CNCTC 's latest interactive Instructor-Led Live Online Training. Online Courses are delivered using WebEx to bring the classroom to your home or at your workplace and can be accessed directly on your own computer with an internet connection. By using Cisco's WebEx, and integrating our Computer lab facilities, we can provide a near-classroom experience remotely to your own location of choice. Register Now!