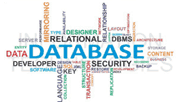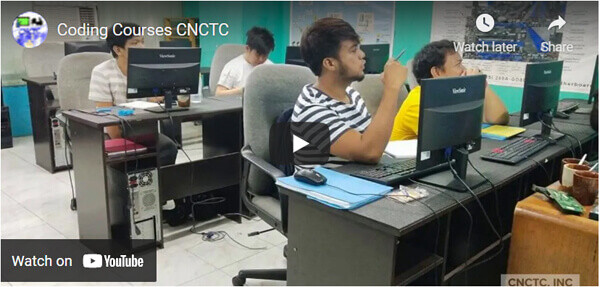 Key Features
5 days Instructor-Led Live Online Classroom
Webex Virtual Class for interactive near classroom experience
Access to Remote Lab PC for Hands-On activities
Unlimited Practice exams
In-House MTA Testing Facility
Integrated Courseware in the Learning Management System
Step by Step guide for challenging hands-on lab activities
Flexible Schedules – Both Weekdays and Weekends Classes
Get Trained by Database Certified Expert Trainer with Over 15 Years of Industry Experience
No. 1 Training Center for Database Administration Courses
E-learning Access for Pre-course and Post Training Support
Best Price Guaranteed
Key Features
5 days Instructor-Led Face to Face Classroom training
We are a TESDA Registered Training Center
Offering Flexible Schedules – Both Weekdays and Weekends Classes
Get Trained by Database Certified Expert Instructor with Over 15 Years of Industry Experience
In-House MTA Testing Facility
No. 1 Training Center for Database Administration Courses
We Guarantee Best Price for Database Courses
Key Features
Gain the technical skills needed in the workplace. 1 on 1 training is the best way to learn
Quickest way to master any of our course offerings.
Experience superb hands-on laboratory activities and unobstructed attention from your trainer.
Guaranteed to start the Training
This instructor-led course upgrades your knowledge and skills with databases including relational databases such as Microsoft SQL Server or Windows Azure SQL Database. It covers core database concepts and implementing security for databases such as objects, tables and views, graphical tools, and T-SQL scripts
WHO SHOULD ATTEND
This course is for organizations and individuals who are looking to administer, setup, install, maintain, secure, and support a database management system
Certification Exam:
Exam 98-364 Database Administration Fundamentals
Prerequisite:
Familiarity with basic database concepts and minimal hands-on experience with database technologies
EMPLOYMENT OBJECTIVES
Upon completion of the course, trainees will be qualified to be a Junior Database Administrator
Database Administration Fundamentals Syllabus
Chapter 1: Understanding Core Database Concepts
Understanding Database Concepts
Understanding Flat-Type Databases
Understanding Hierarchical Databases
Understanding Relational Databases
Understanding Database Fundamentals
Understanding Relational Database Concepts
Using the SQL Server Management Studio Interface
Understanding Data Manipulation
Language (DML)
Understanding Data Definition Language (DDL)
Using DDL Statements
Chapter 2: Creating Database
Defining Data Types
Using Built-in Data Types
Using Exact Numeric Data Types
Using Approximate Numeric Data Types
Creating and Using Tables
Creating Views
Creating Stored Procedures
Understanding SQL Injections
Chapter 3: Manipulating Data
Using Queries to Select Data
Combining Conditions
Using the BETWEEN Clause
Using the NOT Clause
Using the UNION Clause
Using the EXCEPT and INTERSECT Clauses
Using the JOIN Clause
Using Queries to Insert Data
Inserting Data
Updating Data and Databases
Using the UPDATE Statement
Deleting Data
Using the DELETE Statement
Truncating a Table with TRUNCATE TABLE
Deleting a Table with DROP TABLE
Using Referential Integrity
Chapter 4: Understanding Data
Normalizing a Database
Understanding Normalization
Understanding the First Normal Form
Understanding the Second Normal Form
Understanding the Third Normal Form
Understanding the Fourth Normal Form
Understanding the Fifth Normal Form
Understanding Primary Keys
Understanding Foreign Keys
Understanding Composite Primary Keys
Understanding Clustered and Non-clustered
Understanding Clustered Indexes
Understanding Non-clustered Indexes
Creating a Non-clustered Table
Chapter 5: Administering a Database
Securing Databases
Understanding Server-Level Security
Understanding Database-Level Security
Understanding Windows Security
Understanding SQL Authentication
Understanding Database Server Roles
Granting Access to a Database
Understanding Fixed Database Roles
Understanding Object Permissions
Managing Roles
Understanding Ownership Chains
Reviewing a Sample Security Model
Backing Up and Restoring Databases
Understanding Recovery Models
Understanding Database Backups
Understanding Backup Devices
Understanding Database Restores
COURSE FEE
(₱16500) ₱ 14500
(USD330) USD 290
COURSE SCHEDULES

Call Us for more information
Tel: (+632) 8285-2936 / (+632) 8736-2032
Smart: 09073576583 / 09993302327
Globe: 09776468236 / 09776932556
GET STARTED
Request Course Quotation
Take advantage of CNCTC 's latest interactive Instructor-Led Live Online Training. Online Courses are delivered using WebEx to bring the classroom to your home or at your workplace and can be accessed directly on your own computer with an internet connection. By using Cisco's WebEx, and integrating our Computer lab facilities, we can provide a near-classroom experience remotely to your own location of choice. Register Now!
FAQ
How to become database Certified?
You earn Microsoft Technology Associate (MTA) certification by passing Exam 98-364: Database Fundamentals.
How much is the Exam Cost of Database Fundamentals certification?
The Exam cost for Exam 98-364: Database Fundamentals certification when taking your exam in the Philippines is USD69.
Where to take the Database Fundamentals Exam?
You can take this exam at any Authorized Pearson Vue Test Center. You can take your Exam at CNCTC, Inc if you are in the Philippines
Does MTA Database Fundamentals certification expires?
Yes, This exam will be retired on June 30, 2022