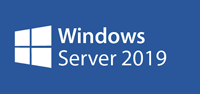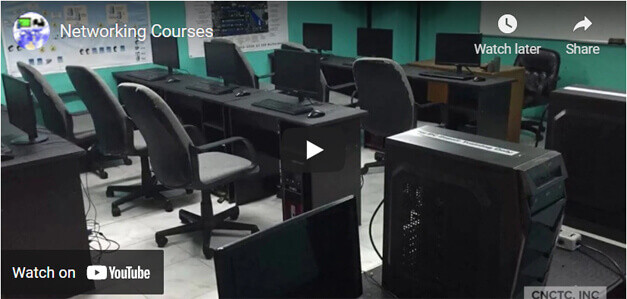 Key Features
4 days Instructor-Led Live Online Classroom
Webex Virtual Class for interactive near classroom experience
Access to Remote Lab PC for Hands-On activities
Unlimited Practice exams
In-House Windows 2019 Server Testing Facility
Integrated Courseware in the Learning Management System
Step by Step guide for challenging hands-on lab activities
Flexible Schedules – Both Weekdays and Weekends Classes
Get Trained by Windows Certified Expert Trainer with Over 15 Years of Industry Experience
No. 1 Training Center for Windows 2019 Server certification Courses
E-learning Access for Pre-course and Post Training Support
Best Price Guaranteed for Windows 2019 Server Courses
Key Features
4 days Instructor-Led Face to Face Classroom training
We are a TESDA Registered Training Center
Offering Flexible Schedules – Both Weekdays and Weekends Classes
Get Trained by Windows Certified Expert Instructor with Over 15 Years of Industry Experience
In-House Linux Windows 2019 Server Testing Facility
No. 1 Training Center for Windows 2019 Server certification Courses
We Guarantee Best Price for Windows 2019 Server Courses
Key Features
Gain the technical skills needed in the workplace. 1 on 1 training is the best way to learn
Quickest way to master any of our course offerings.
Experience superb hands-on laboratory activities and unobstructed attention from your trainer.
Guaranteed to start the Training
This course will upgrade the skills required to deploy and support Windows 2019 Server. It teaches all the fundamental administration skills such as managing identity, networking, storage and compute. It will help you understand and implement networking scenarios, requirements, and all options available and applicable to Windows Server 2019.
This Windows 2019 Server Administration course is for organizations and individuals who are looking to manage, deploy, administer, configure a Windows Network running Windows Server 2019. It's perfect for individuals who are transitioning from service desk role into server maintenance running Windows 2019 Server
Exposure to previous version of Windows Servers, Basic understanding of IP addressing and network services, Experience working hands-on with Windows OS such as Windows 10 and basic understanding of server virtualizations
EMPLOYMENT OBJECTIVES
Upon completion of the course, students will be qualified to be a network administrator, junior network engineer, or IT systems manager.
Windows 2019 Server Administration Syllabus
Chapter 1: Windows Server Administration Overview
Overview of Windows Server administration principles and tools
Introducing Windows Server 2019
Windows Server Core Overview
Deploying and configuring Server Core
Implementing and using remote server administration
Chapter 2: Identity Services in Windows Server
Overview of AD DS
Deploying Windows Server domain controllers
Overview of Azure AD
Implementing Group Policy
Overview of Active Directory Certificate Services
Implementing identity services and Group Policy
Deploying a new domain controller on Server Core
Configuring Group Policy
Deploying and using certificate services
Chapter 3: Network Infrastructure services in Windows Server
Deploying and managing DHCP
Deploying and managing DNS services
Deploying and managing IPAM
Deploying and configuring DHCP
Deploying and configuring DNS
Chapter 4: File Servers and Storage management in Windows Server
Volumes and file systems in Windows Server
Implementing sharing in Windows Server
Implementing Storage Spaces in Windows Server
Implementing Data Deduplication
Implementing iSCSI
Deploying Distributed File System
Lab : Implementing storage solutions in Windows Server
Implementing Data Deduplication
Configuring iSCSI storage
Configuring redundant storage spaces
Implementing Storage Spaces Direct
Chapter 5: Hyper-V virtualization and containers in Windows Server
Hyper-V in Windows Server
Configuring VMs
Securing virtualization in Windows Server
Containers in Windows Server
Overview of Kubernetes
Creating and configuring VMs
Installing and configuring containers
Chapter 6: High Availablity in Windows Server
Planning for failover clustering implementation
Creating and configuring failover cluster
Overview of stretch clusters
High availability and disaster recovery solutions with Hyper-V Vms
Configuring iSCSI storage
Configuring a failover cluster
Deploying and configuring a highly available file server
Validating the deployment of the highly available file server
Chapter 7: Disaster recovery in Windows Server
Hyper-V Replica
Backup and restore infrastructure in Windows Server
Implementing Hyper-V Replica
Implementing backup and restore with Windows Server Backup
Chapter 8: Windows Server security
Credentials and privileged access protection in Windows Server
Hardening Windows Server
Just Enough Administration in Windows Server
Securing and analyzing SMB traffic
Windows Server update management
Configuring Windows Defender Credential Guard
Locating problematic accounts
Implementing LAPS
Chapter 9: Remote Desktop Services in Windows Server
Remote Desktop Services Overview
Configuring a session-based desktop deployment
Overview of personal and pooled virtual desktops
Implementing RDS
Configuring RemoteApp collection settings
Configuring a virtual desktop template
Chapter 10: Remote access and web services in Windows Server
Overview of RAS in Windows Server
Implementing VPNs
Implementing NPS
Implementing Always On VPN
Implementing Web Server in Windows Server
Implementing Web Application Proxy
Implementing VPN in Windows Server
Deploying and Configuring Web Server
Chapter 11: Monitoring, performance, and troubleshooting
Overview of Windows Server monitoring tools
Using Performance Monitor
Monitoring event logs for troubleshooting
Establishing a performance baseline
Identifying the source of a performance problem
Viewing and configuring centralized event logs
Identifying the source of a performance problem
Describe monitoring tools in Windows Server.
Describe performance monitoring and use it in Windows Server.
Describe event logging and perform event logging monitoring for troubleshooting purposes.
Chapter 12: Upgrade and migration in Windows Server
Call Us for more information
Tel: (+632) 8285-2936 / (+632) 8736-2032
Smart: 09073576583 / 09993302327
Globe: 09776468236 / 09776932556
GET STARTED
Request Course Quotation
Take advantage of CNCTC 's latest interactive Instructor-Led Live Online Training. Online Courses are delivered using WebEx to bring the classroom to your home or at your workplace and can be accessed directly on your own computer with an internet connection. By using Cisco's WebEx, and integrating our Computer lab facilities, we can provide a near-classroom experience remotely to your own location of choice. Register Now!
FAQ
How to become Windows Server 2019 Certified?
Currently, there is no certification offered by Microsoft for Windows Server 2019. All prior certifications under Windows Server have been retired. Microsoft is probably transitioning to Role-Based certification exams based on Cloud Technology.
What are the alternate Exams for Windows Server 2019?
You can get Microsoft Azure certifications based on Windows Server 2019.
Where to take the Microsoft Certifications Exam?
You can take the Microsoft exams at any Authorized Pearson Vue Test Center. You can take your Exam at CNCTC, Inc if you are in the Philippines