Adobe Illustrator CC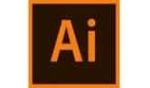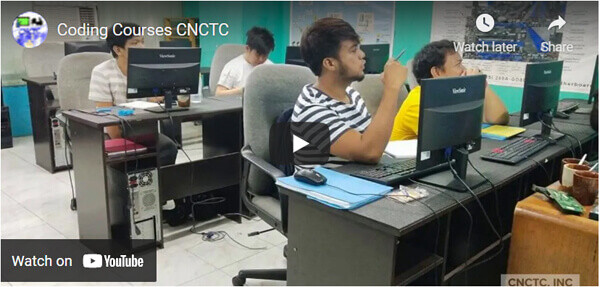 Key Features
4 days Instructor-Led Live Online Classroom
Webex Virtual Class for interactive near classroom experience
Access to Remote Lab PC for Hands-On activities
Unlimited Practice exams
Integrated Courseware in the Learning Management System
Step by Step guide for challenging hands-on lab activities
Flexible Schedules – Both Weekdays and Weekends Classes
Get Trained by Illustrator CC Expert Trainer with Over 15 Years of Industry Experience
No. 1 Training Center for Illustrator CC Courses
E-learning Access for Pre-course and Post Training Support
Best Price Guaranteed for Illustrator CC Courses
Key Features
4 days Instructor-Led Face to Face Classroom training
We are a TESDA Registered Training Center
Offering Flexible Schedules – Both Weekdays and Weekends Classes
Get Trained by Illustrator CC Expert Instructor with Over 15 Years of Industry Experience
No. 1 Training Center for Illustrator CC Courses
We Guarantee Best Price for Illustrator CC Courses
Key Features
Gain the technical skills needed in the workplace. 1 on 1 training is the best way to learn
Quickest way to master any of our course offerings.
Experience superb hands-on laboratory activities and unobstructed attention from your trainer.
Guaranteed to start the Training
In this course, you will get the needed skills to use Adobe Illustrator to create high quality and professional-looking illustrations, logos, and other custom artwork. This course is intended for beginners who wish to pursue a career in graphics creation. You will be able to do things you have not done before after you complete this training.
ENTRY REQUIREMENTS:
Basic Computer knowledge is required, knows how to use keyboard and mouse
EMPLOYMENT OBJECTIVES
Upon completion of the course, trainees will be qualified to be a Graphics Designer.
Adobe Illustrator CC Syllabus
Chapter 1: Adobe Illustrator Workspace
Illustrator interface
Choosing Workspace
Opening files
Using artboards
Changing View
Zooming and scrolling
Using tools and panels
Exploring the Control panel
Working with panels and the dock
Saving workspaces and shortcuts
Chapter 2: Adobe Illustrator Essentials
Using Illustrator shape tools
Repositioning and visually resizing the shapes
Putting the Transform panel to work
Constraining shape
Entering exact dimensions
Selecting artwork
Using the shape and transform tools
Introducing layers
Cutting and pasting objects
Repeating transformations
Chapter 3: Adding Color
Exploring the Appearance panel
Changing colors in Illustrator
Adding effects
Using Live Paint
Adding symbols
Saving swatches
Selecting the same color
Creating color group
Using Color panel
Adding Pantone colors
Assessment Exercises and Project
Chapter 4: Adobe Illustrator Drawing Tools
Using Pen tool
Drawing straight, curved and hinged lines
Tracing images
Create tracing template
Working with Image Trace
Using Line, Pencil and Eraser tools
Editing existing paths
Adding and removing points
Cutting and joining paths
Combining shapes with the Shape Builder
Chapter 5: Additional Adobe Illustrator Color Options
Adding tonal values with gradients
Customizing an existing gradient
Saving gradient
Applying second instance of the gradient
Using the Gradient panel
Updating gradients
Creating and using patterns
Create bounding box
Apply pattern
Edit pattern fill
Locate existing patterns
Finishing up the illustration
Creating Color Group
Using Color Guide
Assessment Exercises and Project
Chapter 6: Working with and Formatting Text using Illustrator
Formatting text
Paragraph formatting
Using paragraph and character styles
Editing styles
Putting text on a path
Warping text
Putting text in a shape
Creating outlines
Checking spelling
Using Find and Replace
Chapter 7: Introduction to Illustrators Layers
Layers panel
Using layers to organize illustrations
Using Layers panel to make selections
Create new layers
Show and hide layers
Locking and unlocking layers
Rearranging layers
Moving items between layers
Remembering layers when pasting
Creating a template layer
Assessment Exercises and Project
Final Assessment and Project
Create beautiful Logo Design
Create Business Cards
Create Flyers and Posters
COURSE FEE
(₱12500) ₱ 8500
(USD260]) USD180
COURSE SCHEDULES

Call Us for more information
Tel: (+632) 8285-2936 / (+632) 8736-2032
Smart: 09073576583 / 09993302327
Globe: 09776468236 / 09776932556
Request Course Quotation
Take advantage of CNCTC 's latest interactive Instructor-Led Live Online Training. Online Courses are delivered using WebEx to bring the classroom to your home or at your workplace and can be accessed directly on your own computer with an internet connection. By using Cisco's WebEx, and integrating our Computer lab facilities, we can provide a near-classroom experience remotely to your own location of choice. Register Now!