Laravel PHP Framework Programming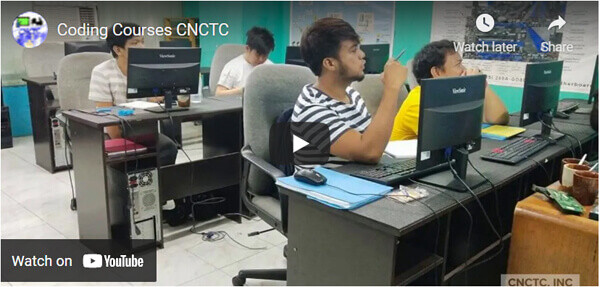 Key Features
5 days Instructor-Led Live Online Classroom
Live Webex Virtual Class in Learning Management System
Access to Remote Lab PC for Hands-On activities
Unlimited Practice exams
Integrated Courseware in the Learning Management System
Step by Step guide for challenging hands-on lab activities
Flexible Schedules – Both Weekdays and Weekends Classes
Get Trained by Laravel PHP Framework Expert Trainer with Over 15 Years of Industry Experience
No. 1 Training Center for Laravel PHP Framework Courses
E-learning Access for Pre-course and Post Training Support
Best Price Guaranteed for Laravel PHP Framework Courses
Key Features
5 days Instructor-Led Face to Face Classroom training
We are a TESDA Registered Training Center
Offering Flexible Schedules – Both Weekdays and Weekends Classes
Get Trained by Laravel PHP Framework Expert Instructor with Over 15 Years of Industry Experience
No. 1 Training Center for Laravel PHP FrameworkCourses
We Guarantee Best Price for Laravel PHP Framework Courses
Key Features
Gain the technical skills needed in the workplace. 1 on 1 training is the best way to learn
Quickest way to master any of our course offerings.
Experience superb hands-on laboratory activities and unobstructed attention from your trainer.
Guaranteed to start the Training
This course will teach you the fundamentals to intermediate features of the Laravel PHP framework. You will learn how to use Forms, Create Validations, and master working with Databases and Records. This will definitely enhance your skills in MVC web development. Learn the fundamentals of the Laravel framework and master Laravel coding & debugging. Become a PHP programmer using the Laravel framework
This course is designed for Web Developers and Web Designers who are responsible for the following tasks:
Configuring, installing, Creating and maintaining Web sites using Laravel PHP Framework
Upgrade Web pages built on Laravel PHP
Monitoring Laravel PHP website performance and availability
Course Prerequisite:
Suggested course to take first PHP Programming For Beginners Course
EMPLOYMENT OBJECTIVES
Upon completion of the course, trainees will be qualified to be a junior web programmer, software developer or system analyst
Laravel PHP Framework Syllabus
Chapter 1
Introduction to Laravel Framework
Laravel Installation on Windows
Laravel Boot up
Service Container
Service Provider
Chapter 2
Creating Forms
Data Validations
Laravel and Ajax
Errors Handling
Chapter 3
ENV Files
Database Connectivity
Database Connections
Retrieving from database
Database Insertion
Chapter 4
Updating Laravel Records
Show updated Records
Laravel Security
Authentication
Access Permissions
Encryption and Hashing
Encryption and Hashing
Chapter 5
Laravel Routes
MVC in Laravel
Laravel Migrations
Login Register Auth
Chapter 6
Laravel Middlewares
Core Middlewares
Applying middlewares
Middleware parameters and Maintenance mode
CSRF Token
COURSE FEE
(₱18500) ₱ 14800
(USD385]) USD308
COURSE SCHEDULES

Call Us for more information
Tel: (+632) 8285-2936 / (+632) 8736-2032
Smart: 09073576583 / 09993302327
Globe: 09776468236 / 09776932556
Request Course Quotation
Take advantage of CNCTC 's latest interactive Instructor-Led Live Online Training. Online Courses are delivered using WebEx to bring the classroom to your home or at your workplace and can be accessed directly on your own computer with an internet connection. By using Cisco's WebEx, and integrating our Computer lab facilities, we can provide a near-classroom experience remotely to your own location of choice. Register Now!