Adobe InDesign CC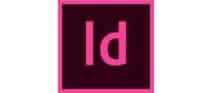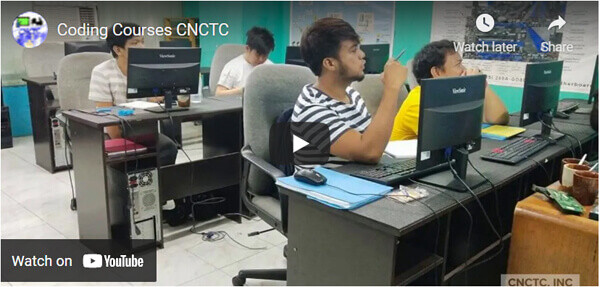 Key Features
4 days Instructor-Led Live Online Classroom
Webex Virtual Class for interactive near classroom experience
Access to Remote Lab PC for Hands-On activities
Unlimited Practice exams
Integrated Courseware in the Learning Management System
Step by Step guide for challenging hands-on lab activities
Flexible Schedules – Both Weekdays and Weekends Classes
Get Trained by InDesign CC Expert Trainer with Over 15 Years of Industry Experience
No. 1 Training Center for InDesign CC Courses
E-learning Access for Pre-course and Post Training Support
Best Price Guaranteed for InDesign CC Courses
Key Features
4 days Instructor-Led Face to Face Classroom training
We are a TESDA Registered Training Center
Offering Flexible Schedules – Both Weekdays and Weekends Classes
Get Trained by InDesign CC Expert Instructor with Over 15 Years of Industry Experience
No. 1 Training Center for InDesign CC Courses
We Guarantee Best Price for InDesign CC Courses
Key Features
Gain the technical skills needed in the workplace. 1 on 1 training is the best way to learn
Quickest way to master any of our course offerings.
Experience superb hands-on laboratory activities and unobstructed attention from your trainer.
Guaranteed to start the Training
ABOUT THE COURSE:
In this course, you will get all the necessary skills to get you up-and-running in building pages using InDesign. This is intended for people who are just starting to use this software in short this is for beginners course for InDesign. You will learn how to create master pages, work with text and type, create styles, and use graphics using InDesign
ENTRY REQUIREMENTS:
Basic Computer knowledge is required, knows how to use keyboard and mouse
TRAINING DELIVERY MODES:
EMPLOYMENT OBJECTIVES
Upon completion of the course, trainees will be qualified to be a Graphics Designer.
Adobe InDesign CC Syllabus
Chapter 1 – Introduction to InDesign
InDesign tools
InDesign workspace
Document window
Using guides
View modes
Work with panels
Manage panels
Saving workspace
Control panel
Navigating through a document
Chapter 2 – InDesign Documents and Master Pages
Planning your document
Create custom-sized document
Format master pages
Use text variables
Master pages on other masters
Override master page items
Add layout pages
Placing formatted text
Add images and text to master pages
Applyimasters to pages
Chapter 3 – Working with Text and Type
Creating a text frame
Inputting text
Character attributes
Paragraph attributes
Find and change text
Checking and correcting spelling
Glyphs panel
Create Glyph sets
Flowing text
Reading text between frames
Assessment Exercises and Projects
Chapter 4 – Working with Styles
Style types
Define paragraph styles
Apply paragraph styles
Define character styles
Apply character styles
Update styles
Load styles from another document
Organize styles into groups
Create object styles
Apply object styles
Chapter 5 – Working with Graphics
How InDesign handles graphics
Locate missing images
Links panel and Link badge
Create a graphic frame
Add graphics
Reposition graphics
Fitting graphics to frames
Place multiple graphics
Wrap text around graphics
Import layered Photoshop files
Chapter 6 – Creating and Using Tables
Create tables
Copy and paste table information
Add text to tables
Converti tables and text
Import a table
Edit table options
Use cells
Merge cells
Define columns and rows
Usegraphics in cells
Assessment Exercises and Projects
Chapter 7 – Using Color in Documents
Apply color to text
Apply color to frames
Create and saving a new swatch
Apply Live Corner Effects
Apply strokes to text
Create a tint reduction
Work with gradients
Use Eyedropper
Update and editing colors
Use and save spot colors
Chapter 8 – Preflighting, Printing and PDF creation
Package inventory
Actual and effective resolution
Preflight checks
Packaging document
Package options
Create PDF
Adobe PDF Presets
PDF Export Options
Separation preview
Printing a proof
Chapter 9 – Adobe InDesign New Features
About the new features
Content Collector
Linked content
Liquid Layouts
Alternate layouts
PDF forms
Primary text frame
ePub enhancements
Assessment Exercises and Projects
Final Assessment and Project
Create beautiful Newsletters
Create Stunning Posters
COURSE FEE
(₱12500) ₱ 10500
(USD26]) USD220
COURSE SCHEDULES

Call Us for more information
Tel: (+632) 8285-2936 / (+632) 8736-2032
Smart: 09073576583 / 09993302327
Globe: 09776468236 / 09776932556
Request Course Quotation
Take advantage of CNCTC 's latest interactive Instructor-Led Live Online Training. Online Courses are delivered using WebEx to bring the classroom to your home or at your workplace and can be accessed directly on your own computer with an internet connection. By using Cisco's WebEx, and integrating our Computer lab facilities, we can provide a near-classroom experience remotely to your own location of choice. Register Now!