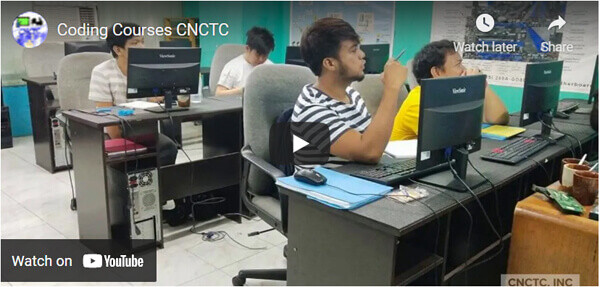 Key Features
1 day Instructor-Led Live Online Classroom
Webex Virtual Class for interactive near classroom experience
Access to Remote Lab PC for Hands-On activities
Integrated Courseware in the Learning Management System
Step by Step guide for challenging hands-on lab activities
Flexible Schedules – Both Weekdays and Weekends Classes
Get Trained by Certified Office 365 Trainer with Over 15 Years of Industry Experience
No. 1 Training Center for Office 365 Courses
Best Price Guaranteed for Office 365 Courses
Key Features
1 day Instructor-Led Face to Face Classroom training
We are a TESDA Registered Training Center
Offering Flexible Schedules – Both Weekdays and Weekends Classes
Get Trained by Certified Certified Office 365 Trainer with Over 15 Years of Industry Experience
No. 1 Training Center for Office 365Courses
We Guarantee Best Price for Office 365 Courses
Key Features
Gain the technical skills needed in the workplace. 1 on 1 training is the best way to learn
Quickest way to master any of our course offerings.
Experience superb hands-on laboratory activities and unobstructed attention from your trainer.
Guaranteed to start the Training
This 1-day course is designed specifically for Intermediate level. This will be your next step in learning how to be efficient in Microsoft Excel. Training is more on the actual implementation of MS Excel in making spreadsheets for office data purposes.
This course is for organizations and individuals who are looking to create and manage MS Excel Spreadsheets. It is ideal for Office Staffs, Fresh IT Graduates, IT Enthusiasts, and to those who support and manipulate company data.
After completing this course you will learn how to:
Learn to use formulas and functions.
Create and modify charts.
Convert, sort, filter, and manage lists.
Insert and modify illustrations in a worksheet.
Learn to work with tables.
Learn to use conditional formatting and styles.
Introduction to MS Excel for Beginners
Upon completion of the course, students will be qualified to be a data analyst, bookkeeper, office clerk
Microsoft Excel for Intermediate Syllabus
Chapter 1: Advanced Formulas
Using Named Ranges in Formulas
Naming a Single Cell
Naming a Range of Cells
Naming Multiple Single Cells Quickly
Using Formulas That Span Multiple Worksheets
Using the IF Function
Using AND/OR Functions
Using the SUMIF, AVERAGEIF, and COUNTIF Functions
Using the PMT Function
Using the LOOKUP Function
Using the VLOOKUP Function
Using the HLOOKUP Function
Using the CONCATENATE Function
Using the TRANSPOSE Function
Using the PROPER, UPPER, and LOWER Functions
The UPPER Function
The LOWER function
The TRIM Function
Using the LEFT, RIGHT, and MID Functions
The MID Function
Using Date Functions
Using the NOW and TODAY Functions
Creating Scenarios
Utilize the Watch Window
Consolidate Data
Enable Iterative Calculations
What-If Analyses
Use the Scenario Manager
Use Financial Functions
Chapter 2: Working with Lists
Converting a List to a Table
Removing Duplicates from a List
Sorting Data in a List
Filtering Data in a List
Adding Subtotals to a List
Grouping and Ungrouping Data in a List
Chapter 3: Working with Illustrations
Working with Clip Art
Using Shapes
Working with SmartArt
Chapter 4: Visualizing Your Data
Creating a Custom Chart Template
Inserting Charts
Add and Format Objects
Insert a Text Box
Create a Custom Chart Template
Chapter 5: Working with Tables
Format Data as a Table
Move between Tables and Ranges
Modify Tables
Define Titles
Chapter 6: Advanced Formatting
Applying Conditional Formatting
Working with Styles
Creating and Modifying Templates
Chapter 7: Microsoft Excel Features that Were New in 2013
New Functions in Excel 2013
Using New Chart Tools
Using the Quick Analysis Tool
Using the Chart Recommendation Feature
Chapter 8: Features New in 2016
New Charts
Treemap
Sunburst
Histogram
Waterfall
Box and Whisker
Pareto
COURSES FEE
(₱5500) ₱ 3800
(USD110]) USD80
COURSE SCHEDULES

Call Us for more information
Tel: (+632) 8285-2936 / (+632) 8736-2032
Smart: 09993302327
Globe: 09776932556
GET STARTED
Request Course Quotation
Take advantage of CNCTC 's latest interactive Instructor-Led Live Online Training. Online Courses are delivered using WebEx to bring the classroom to your home or at your workplace and can be accessed directly on your own computer with an internet connection. By using Cisco's WebEx, and integrating our Computer lab facilities, we can provide a near-classroom experience remotely to your own location of choice. Register Now!