Networking Fundamentals Wired and Wireless Networks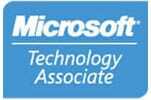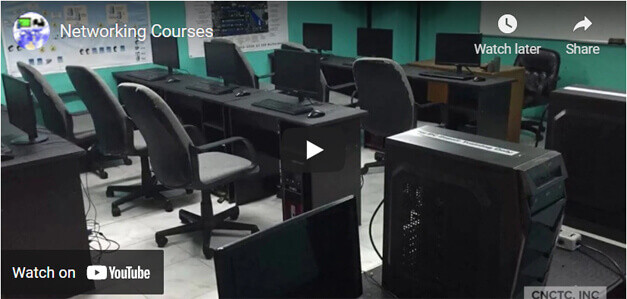 Key Features
5 days Instructor-Led Live Online Classroom
Webex Virtual Class for interactive near classroom experience
Access to Remote Lab PC for Hands-On activities
Unlimited Practice exams
Integrated Courseware in the Learning Management System
Step by Step guide for challenging hands-on lab activities
Flexible Schedules – Both Weekdays and Weekends Classes
Get Trained by Wired and Wireless Networks Expert Trainer with Over 15 Years of Industry Experience
No. 1 Training Center for Wired and Wireless Networks Courses
E-learning Access for Pre-course and Post Training Support
Best Price Guaranteed for Wired and Wireless Networks Courses
Key Features
5 days Instructor-Led Face to Face Classroom training
We are a TESDA Registered Training Center
Offering Flexible Schedules – Both Weekdays and Weekends Classes
Get Trained by Wired and Wireless Networks Expert Instructor with Over 15 Years of Industry Experience
No. 1 Training Center for Wired and Wireless Networks Courses
We Guarantee Best Price for Wired and Wireless Networks Courses
Key Features
Gain the technical skills needed in the workplace. 1 on 1 training is the best way to learn
Quickest way to master any of our course offerings.
Experience superb hands-on laboratory activities and unobstructed attention from your trainer.
Guaranteed to start the Training
This course will give students a strong foundation in Wired and Wireless computer networks. It covers all necessary skills to kick start a successful career in computer networking technology. Students will learn the fundamentals of local area networking, OSI Model and understanding wired and wireless networks. It includes everything you need to know to have a solid background in Computer Networks. Good course to start your career.
CERTIFICATION EXAM:
98-366: MTA Networking Fundamentals .
COURSE PREREQUISITE:
Basic knowledge in computer hardware and Computer operation.
EMPLOYMENT OBJECTIVES
Upon completion of the course, trainees will be qualified to be a network administrator, network engineer or IT systems manager.
MTA Networking Syllabus
Chapter 1: Understanding Local Area Networking
Local Area Networks, Devices, and Data Transfer 

What is a LAN

Types of LANs

Perimeter Networks

Network Topologies and Standards

Ethernet Standards

Differences between Client/Server and Peer-to-Peer Distributed Networks 
Chapter 2: Defining Networks with the OSI Model
Understanding OSI Basics

Layers in the OSI Model 

Communications Subnetwork

Upper OSI Layers

Reviewing the OSI Layers

TCP/IP Model 
Chapter 3: Wired and Wireless Networks
Wired Networks and Media Types

Familiarizing and Working with Twisted-Pair Cables

Familiarizing with Fiber Optic Cable

Wireless Networks

Wireless Devices

Wireless Networking Standards
Chapter 4: Understanding Internet Protocol
Understanding and Implementing IPv4

IPv4 Addresses 

Default Gateways and DNS Servers

Advanced IPv4 Concepts

Classless Inter-Domain Routing (CIDR)

Working with IPv6

Understanding IPv6

Configuring IPv6 
Chapter 5: Implementing TCP/IP in the Command Line
Basic TCP/IP Commands 

Working with the Command Prompt 

Working with Ipconfig and Ping 

Working with Advanced TCP/IP Commands 
Chapter 6: Networking Services
Setting Up Common Networking Services 

Working with DHCP 

Working with Terminal Services 

Networking Services 

RRAS 

IPsec 

Name Resolution Techniques 

DNS 

WINS 

NetBIOS
Chapter 7: Understanding Wide Area Networks
Understanding Routing 

Static and Dynamic Routing 

Common WAN Technologies and Connections 

Packet Switching 

T-Carriers 

WAN Technologies and Internet Connectivity 
Chapter 8: Network Infrastructures and Network Security
Understanding Networks outside the LAN 

The Internet 

Intranets and Extranets 

Understanding VPNs 

Understanding Security Devices and Zones 

Defining Firewalls and Other Perimeter Security Devices 

DMZ 
COURSE FEE
(₱12500) ₱ 10500
(USD260]) USD219
COURSE SCHEDULES

Call Us for more information
Tel: (+632) 8285-2936 / (+632) 8736-2032
Smart: 09073576583 / 09993302327
Globe: 09776468236 / 09776932556
Request Course Quotation
Take advantage of CNCTC 's latest interactive Instructor-Led Live Online Training. Online Courses are delivered using WebEx to bring the classroom to your home or at your workplace and can be accessed directly on your own computer with an internet connection. By using Cisco's WebEx, and integrating our Computer lab facilities, we can provide a near-classroom experience remotely to your own location of choice. Register Now!