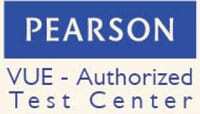 Cisco updated their CCNA certification effective Feb 24, 2020, in doing so it also updated its CCNA Exam cost. Cisco slighly reduced its CCNA Exam Price. The new 200-301: Cisco Certified Network Associate is now 300 USD
Take your CCNA certification Exam at CNCTC. Our testing staffs are very friendly, pleasant and very easy to reach. They are there for you in every step of the way to assist you in facilitating your certification testing registration administration among others.
CNCTC is an Authorized Pearson Vue Testing Center. It can deliver various certification exams given by Microsoft, CISCO COMPTIA and others.
[crp]