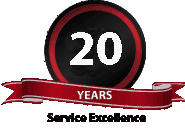 Most Filipinos are aware that it's not that easy to find a job nowadays even if you're a graduate of a well-known school. It would even take you months before you could land your first job. As we all say, there's always a first time. In looking for your first job, it would really be difficult unless you're one of those students who graduated with honors. In this article, I would be sharing some tips for first job seekers.
Make a good resume – Having a good resume would be a good start. Make sure to include every skill that you possess together with your achievements or awards. All companies base on the resumes of applicants and that's why if your resume isn't that good, they might not consider you anymore. So make sure that your resume would stand out from the rest of the applicants.
Always act professional – Some doing nothing. This could be a big plus point for you.
Submit resumes to several companies – Be sure to submit resumes to many companies. This would increase your chance of being hired immediately. Don't limit yourself to a company that you really like to work with. You can't be sure that you'll be hired by them. This would also allow you to have many options.
Attend all interviews – Again, it would be better to have many options. Always attend every single interview that you'll be scheduled to. This would be good for you. You could also choose between companies which have the best job offer and salary.
Prepare for everything – Make sure that you'll be prepared for everything from exams, interviews or demos. This is to show the employers that you really want to work for their company. Always try to impress the employers.
Applying for a job is never easy especially if it is your first job. Always remember that most of the successful persons here on earth also experienced hardships at first but because of those hardships, they succeed and get what they wanted. You just need to believe in yourself. Always do your best in everything and for sure, you'll be rewarded.
You might only be a fresh graduate that has no experience but with hard work, everything is possible.
[crp]